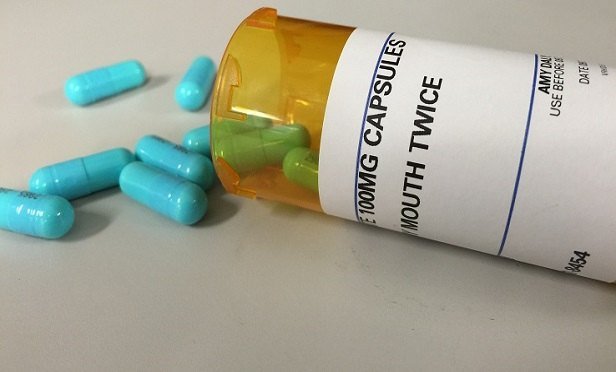 Due to disruptions in China and India drug supply chains caused by the COVID-19 pandemic, employers are rightfully concerned that their workers might not have ready access to medications, according to a Willis Towers Watson expert.
But now there is some encouraging news about the availability of ingredients from China – at least to make pain relievers, anticoagulants and antibiotics, Nadina J. Rosier, the firm's managing director, health and benefits consulting, writes in blog post.
"Many drug manufacturing sites in China are reporting they are back online after initial disruptions, with some at full capacity and others operating between 50 percent and 80 percent capacity," Rosier writes. "This is reassuring news in the hope that the integrity of the pharmaceutical supply chain remains intact, but the situation requires diligent monitoring by insurers as the virus spreads to other locations and concerns around stockpiling remain."
Related: Coronavirus testing and care: Considerations for self-funded health plans
Still, 20 drugs likely remain on the unpublished primary FDA drug shortage list, whose ingredients or the entire drug itself is manufactured in China, she writes. Moreover, India officials announced that the country was restricting exportation of ingredients, such as metronidazole, erythromycin, clindamycin and some of the drugs that are made from them.
"Employee stress about drug shortages can have an adverse impact on their overall wellbeing and productivity," Rosier writes. "The good news is that health plans and pharmacy benefits managers are leveraging disaster preparedness policies and previous triggers for other notable shortages (e.g., Epi Pen shortage)."
In the meantime, employers can work with vendors to monitor impact and ensure access to their medications. First, they should evaluate current "refill too soon" limits and consider temporarily relaxing thresholds in anticipation of any drug shortages or member quarantine.
"We don't advise that employers eliminate the threshold entirely as stockpiling can lead to worsening drug shortages, but reducing the limit threshold can ease the minds of employees," she writes. "Waste can also result from stockpiling medications, as drugs have expiration dates, and some have a very limited shelf-life. This type of unused medication waste can add up to billions of dollars each year."
Employers should also continue to encourage employees and their families to fill 90-day supplies of chronic medications, to help ensure that they will have enough supply on hand in case of a shortage or quarantine. Some PBMs are also allowing for an emergency 14-day supply for members who may live in impacted emergency areas where self-containment is required or strongly suggested.
"Employers should work with their PBMs to establish protocols that allow for dispensing of medication in a timely manner, including alternative delivery arrangements as needed," Rosier writes.
Employers should also prepare to potentially relax utilization management criteria in case of quarantine. Willis Towers Watson recommends that employers, in collaboration with their PBMs, relax required prior authorization criteria that would otherwise mandate testing for those members that may be impacted by a quarantine or self-containment.
Finally, employers should work with their PBMs to make formulary exceptions more readily available, she writes. "As many employers have implemented more restrictive formularies to contain costs, employers may want to allow for access to alternative medicines that would normally be considered 'tier 3' or 'non-preferred' to be provided at a reduced or 'tier 2' out-of-pocket cost, in the event the initial drug experiences a shortage and is not available," Rosier writes.
Employers are also asking about COVID-19 treatments and whether a vaccine "is in sight." The National Institutes of Health has selected the Kaiser Permanente Washington Health Research Institute to launch the first investigational clinical trial to test a possible coronavirus vaccine. In addition, the World Health Organization is helping to accelerate research and development efforts with a range of partners.
"Several treatments have been used to help individuals manage the symptoms of COVID-19, including anti-pyretic and analgesics such as ibuprofen, antitussives and anti-asthmatics for those with the underlying disease," Rosier writes. "Scientists and researchers continue to investigate potential treatments, a combination of new and repurposed drugs, including some that currently treat HIV and hepatitis C."
For example, an experimental drug Remdesivir is currently being tested for COVID-19. Lopinavir/Ritonavir (brand name Kaletra or Alluvia) are also being tested to target various parts of the new coronavirus.
"While neither is an FDA-approved treatment for COVID-19, employers that sponsor a health-savings-account-qualifying high-deductible health plan may cover testing for COVID-19 without any cost-sharing or reduced cost-sharing," she writes. "Some employers have been seeking guidance around the implications of first-dollar coverage and eliminating out-of-pocket costs for COVID-19 testing and treatment."
Related: