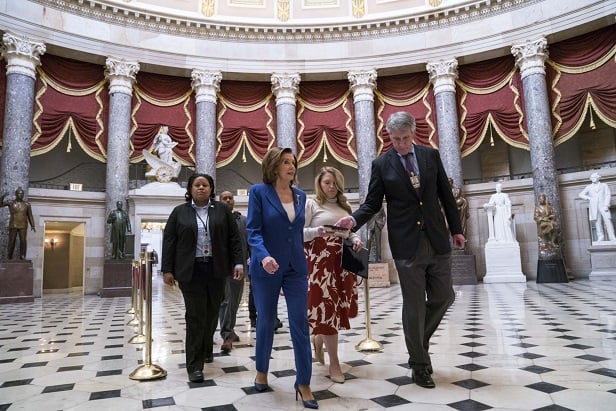 Update: Trump has signed the measure into law.
(Bloomberg) – The House passed the massive spending plan on a voice vote. The economic aid measure is to be sent quickly to Trump for his signature later in the day.
House leaders thwarted Republican Thomas Massie of Kentucky's effort to force a roll call. Leaders ensured that a quorum of more than half of the House's members were present and refused to support Massie's request for a recorded vote. A roll call would have taken much longer than usual because members would have entered the chamber only 30 at a time, to maintain social distancing.
RELATED: Here are the retirement provisions in the bill
The bill was passed after more than three hours of House debate.
Editor's note: To add to the drama, the bill had just a day earlier hit a snag when a Kentucky libertarian Republican, Representative Thomas Massie, "suggested he would delay a vote until lawmakers returned to Washington to cast their votes in person. Trump and lawmakers in both parties chided Massie for forcing hundreds of members to leave their home states for a maneuver that would ultimately fail to stop passage of the bill," said Bloomberg News.
READ MORE: