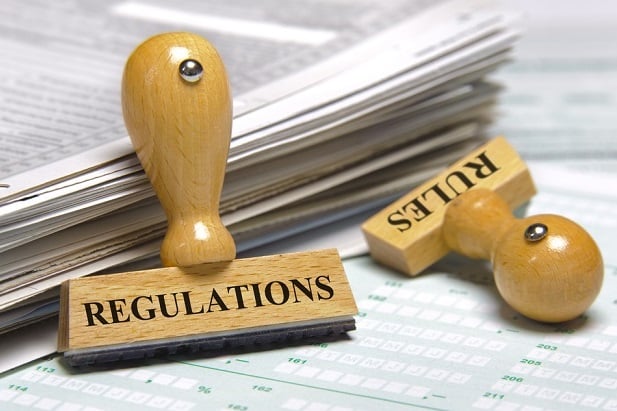 One of employers' biggest concerns these days is figuring out leave and sick pay policies for the workplace under ever-changing federal guidelines, according to a new flash survey.
Nearly 9 out of 10 respondents said they were grappling with whether to pay employees during absences related to the coronavirus, according to Littler Mendelson's COVID-19 Flash Survey Report.
In addition, 85 percent reported adjusting their sick-leave policies or providing additional paid time off, or were considering taking these actions. The mid-March survey asked over 900 international employers based in North America about their virus-related concerns. The participants were primarily in-house counsel or human resources executives.
Related: 10 questions employers have about COVID-19
"A lot of employers don't have plans for pandemics," said Littler's Alka Ramchandani-Raj, a leader of the employment law firm's COVID-19 task force. Employers may normally deal with leave and sick pay on a daily basis, "but when you see it at this level in the pandemic, affecting every single person in the workforce, it creates a significant challenge and very different dynamic," she added.
Ramchandani-Raj, who is based in the San Francisco area, said she receives phone calls and emails every day about COVID-19-related issues, usually from general counsel or human resources professionals but sometimes from CEOs or chief financial officers.
The calls began, she said, in late December and early January from companies that had employees in China. Most involved what to do when employees tested positive either in China or when they returned to the United States.
By Jan. 21, she said the law firm received so many questions that it established a COVID-19 task force to handle the influx. By mid-March, she said she was averaging five calls or emails per minute, and a March 13 webinar she led drew some 5,000 listeners. The law firm was fielding calls around the clock.
As a task force leader, Ramchandani-Raj said she mainly triaged calls, forwarding them to a Littler subject matter expert. When most courts closed, she added, the law firm moved litigators onto the task force to help handle the load. The pace is still demanding, she said, but has eased a little from mid-March.
None of the report's findings surprised Ramchandani-Raj, but the speed and breadth of the coronavirus' impact on the U.S. did. "I don't think anyone expected government officials to issue stay-at-home orders," she said, "nor that the pandemic would create the need for federal legislation."
With the sheer number of government orders and regulations increasing every day, Ramchandani-Raj said, "I am not surprised that employers are having a challenging time."
Melissa Peters, another task force leader, put it this way in a statement, "Companies already facing a patchwork of employee leave laws must now also comply with requirements to provide additional paid leave from measures passed in response to the pandemic. … The current regulatory environment and the novel nature of this virus give rise to several complex and nuanced questions."
Employee morale also arose as a key concern, with many respondents grappling with how to address employee anxiety.
One in-house lawyer mentioned the delicate balance of "giving the right amount of concern and attention without causing panic," the report said.
In other findings, the survey found:
The need to close offices, factories or stores if an employee or customer tested positive for the virus ranked as the top worry among respondents with 96 percent expressing concern.
Some 93 percent of employers were worried about ensuring that workplace conditions and policies comply with safety and health regulations.
The most common company steps taken were communicating hygiene practices and prevention measures at 98 percent, restricting travel at 83 percent and canceling meetings at 78 percent.
Read more: