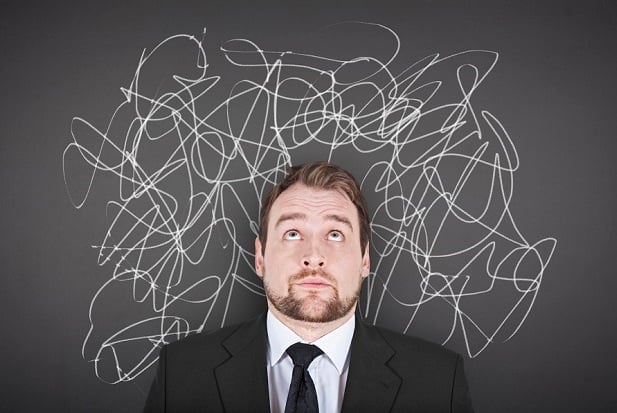 Not surprisingly, the COVID-19 pandemic is significantly impacting the mental health of millions of Americans, resulting in a sharp uptick in the use of medications to deal with the emotions surrounding possible or actual loss of income – not to mention one's physical health, according to Express Scripts' research report, "America's State of Mind."
Between February 16 and March 15–the week when the World Health Organization declared COVID-19 a pandemic and the U.S. declared a national emergency in response to the crisis–the number of prescriptions filled per week for antidepressant, anti-anxiety and anti-insomnia medications increased 21 percent, according to an early analysis by Express Scripts.
Related: What employers can do to address surging mental health issues in the workplace
Specifically, prescriptions for anti-anxiety medications during that time frame rose 34.1 percent; for antidepressants, 18.6 percent; and for anti-insomnia drugs 14.8 percent. During the week ending March 15, the use of anti-anxiety medications spiked nearly 18 percent.
By gender, the increase in anti-anxiety medication use was much higher for women (39.6 percent) than men (22.7 percent) during that time frame.
"Americans have grown increasingly anxious as they've seen this global pandemic upend their lives within a very short time. We're all concerned about our health, our families and our livelihoods, and are struggling with uncertainty," says Express Scripts' chief innovation officer Glen Stettin. "This analysis, showing that many Americans are turning to medications for relief, demonstrates the serious impact COVID-19 may be having on our nation's mental health."
The spike in anti-anxiety medications during the pandemic is a turnabout from the declining use of anti-anxiety and anti-insomnia medications the past five years, according to the report. From 2015 through 2019 among 21 million people with employer-funded insurance, the use of anti-anxiety medications fell more than 12 percent and the use of anti-insomnia medications fell 11.3 percent.
"While the recent increased use of medications to treat anxiety, depression and sleep disorders is sudden, it is understandable given the sudden and significant stress being experienced by millions of Americans during this time," Dr. Stettin says. "What's crucial now is ensuring Americans who are experiencing symptoms of these mental health conditions have support and access to their physicians, therapists and educational resources, including digital tools and virtual care and counseling, that can help them cope during this time."
While use of anti-anxiety medications declined over the past five years, use of antidepressants rose 15 percent, according to the report.
While the prevalence of antidepressant use is higher among people ages 20 years and older, teens (ages 13-19) experienced the greatest increase in antidepressant use from 2015 through 2019, up a significant 38.3 percent, from 5.7 percent to 7.9 percent. The prevalence of use was higher for teenage girls (10.2 percent) than boys the same age (5.7 percent).
"While there's evidence that more teenagers and young adults are suffering with mental health conditions than past generations, they also have adults involved in their lives that help get them access to help and receive needed treatment," Dr. Stettin says.
Read more: