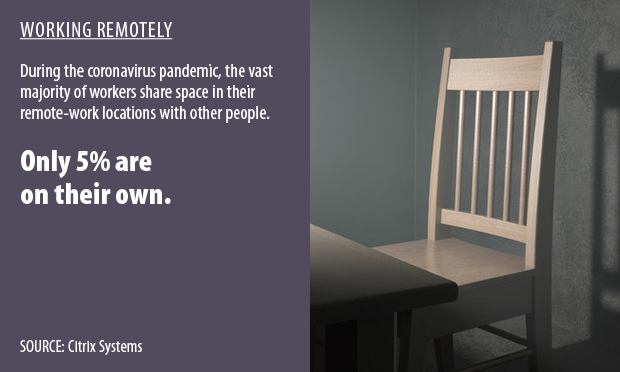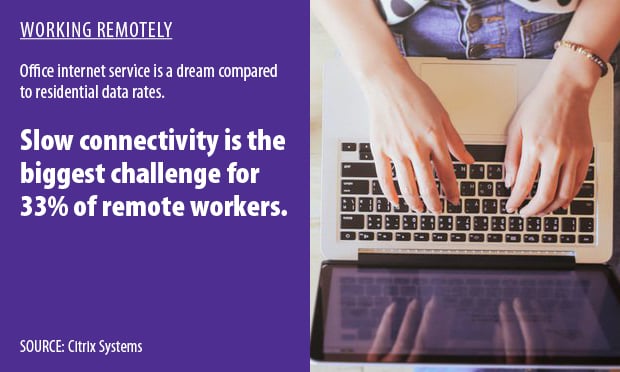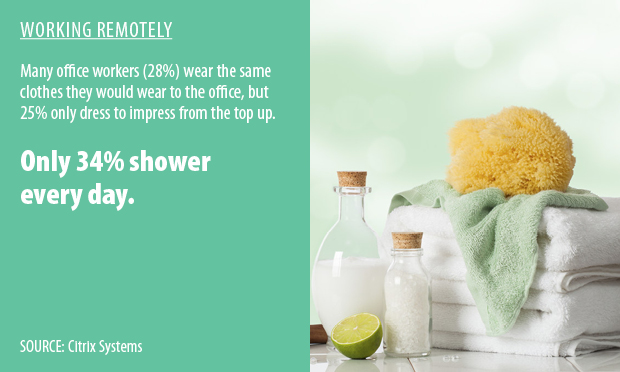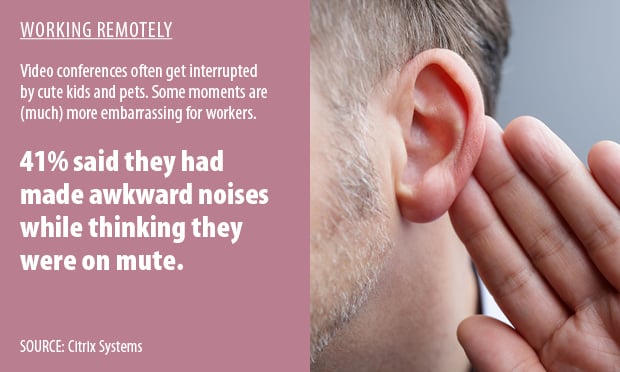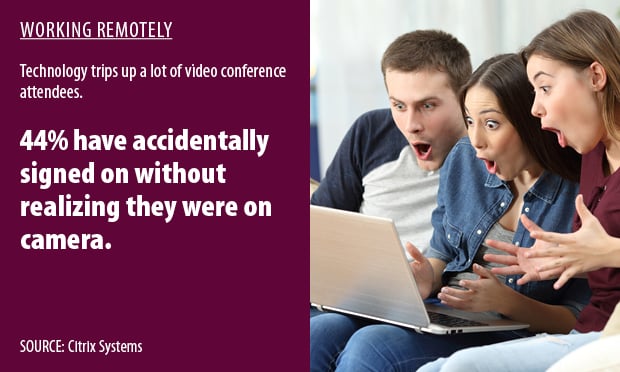 Advertisement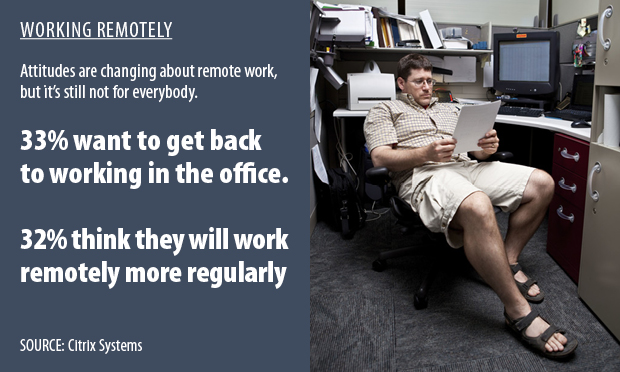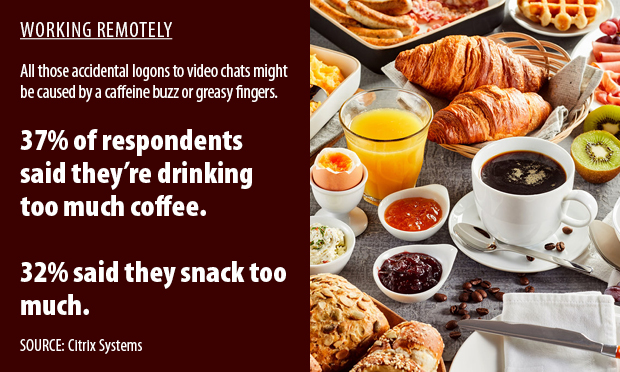 A new, wide-ranging survey from Citrix Systems reveals details about how the coronavirus-induced mass experiment in working remotely is playing out for U.S. office workers.
For starters, the term "working from home" during the COVID-19 pandemic should be defined loosely. For 47 percent of workers, the place they're set up for all those video calls and and Slack chats is not their primary residence, according to the survey. Instead, workers log on from "a rented property in an urban town/city" (10 percent), at their parents' or in-laws' homes (13 percent), another relative's house (10 percent) or their second or vacation home (14 percent).
Related: 10 best states for working from home
Video calls have provided plenty of embarrassing or unguarded moments for lots of people, the survey says, with 44 percent having signed on to a call without realizing they were on camera. Children (24 percent) and pets (13 percent) were often to blame for interruptions to work-related video calls.
For more poll results—including ones asking about personal hygiene, dress habits and attitudes toward working remotely—click through the slideshow above.
Read more: