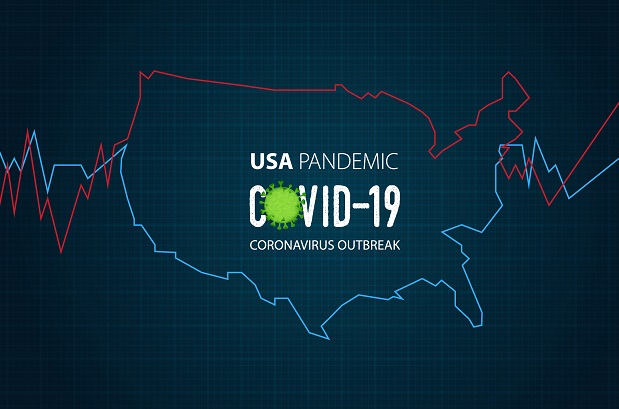 Not surprisingly, the COVID-19 pandemic has put a significant clampdown on most organization's recruiting and hiring efforts, though many are finding ways to incorporate their mitigation efforts in their employer branding, according to Universum's "Covid-19 EB leaders Sentiment Pulse Survey."
Universum polled 120 employer branding and talent attraction leaders, and found that nearly half (47 percent) of the respondents say that they have far fewer hiring needs as a result of the pandemic, and a quarter (25 percent) say that their typical or seasonal hiring needs will be made difficult.
Related: Small businesses already showing effects of COVID-19 on hiring
When it comes to internship programs, a majority (69 percent) are deferring start dates, while 52 percent are conducting virtual internships. However, 18 percent are rescinding offers. Half (50 percent) had added a COVID-19 statement to their careers site and 19 percent plan to in the near future. A majority (66 percent) have updated candidate communications to address any changes to their current hiring and 27 percent plan to in the near future.
As for their current employees, the respondents have implemented the following initiatives to maintain "an engaged, remote workforce" during the pandemic: sharing tips and advice, 83 percent; virtual team activities, 77 percent; offering more flexible hours and ways of working, 67 percent; internal campaigns and communication initiatives with employees, 66 percent; offering mental health support, 64 percent; site for COVID-19 messaging, 63 percent; sharing pictures, 52 percent; daily team meetings, 52 percent; sharing personal stories, 47 percent; implementing new collaboration tools, 44 percent; townhalls, 41 percent; internal sentiment surveys, 25 percent.
When asked for the three words their organization would like to be remembered for among their workforce: "caring," "communications" and "people first" rank highest.
Sentiments that respondents hope their employees will feel include: "I want them to think that they had all the resources they needed to succeed;" "I hope they will remember that our company has helped the world through individual and community donations;" "I hope the employees felt communication was clear, timely and consistent;" and "That they work for a responsible employer that focused on the health and safety of its own people first."
Other key survey findings include:
When asked how they rate their company's ability to function remotely during the pandemic on a scale of 1 (dysfunctional) to 10 (operating with ease), 33 percent say 9 to 10; 46 percent say 8 to 6; 15 percent says 5 to 3; and 6 percent say 2 and below.
More than half (58 percent) say their employer branding budget remains the same during this time; 17 percent say it's on hold; 9 percent, shifted or reallocated; 13 percent, reduced; and 2 percent, eliminated. Two percent say their budget has increased.
When asked whether their organization has considered employer branding as a key part of their marketing and communications response to the pandemic, 58 percent say yes, they are focused on maintaining an engaged, remote workforce; 19 percent say no, but it is a serious consideration; 16 percent are unsure at this time; and 8 percent say no, it is not a consideration at the moment.
Read more: