COVID-19 Is Transforming Health Care and Employee Benefits - What's Next?
Overview
[ON-DEMAND]
This event is now available on-demand. If you have previously registered for this event, click here and login using the email you registered with.
Editorial Webcast Sponsored by: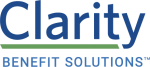 The COVID-19 pandemic is the latest in a series of transformative changes to impact health care and employee benefits. While long-term ramifications are uncertain, experts agree these industries, and the companies they serve, will look very different in the months and years ahead. To remain successful in this new normal, benefits consultants, HR professionals and members of the C-Suite must once again adapt and innovate at lightning speed.
Join this webcast to hear from a roundtable of HR, broker, and C-suite opinion leaders about how each is reshaping their business, collaborating with peers and positioning themselves to excel in this new environment. You will:
Get perspectives on how COVID-19 will change the cost and delivery of health care
Hear predictions and analysis about unique challenges and opportunities for the upcoming open enrollment season
Learn how leaders from across various industries think the pandemic will alter the consumer-directed health care movement and impact the role employees take in their health care decisions
REGISTER NOW! (Not able to attend? STILL REGISTER you will receive an email with how to access the recording of the event)
FEATURED SPEAKERS: