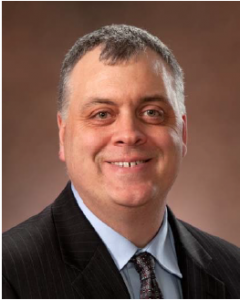 Healthcare expenses in retirement have long been a consumer concern, but now there is growing angst about the costs associated with chronic conditions and care.
A new study by Massachusetts Mutual Life Insurance Company (MassMutual) reveals stark numbers on this critical issue:
Four out of five surveyed (79%) are concerned about suffering a chronic or long-term condition or illness as they age, with one-third (32%) being "very concerned." More than half (57%) reported that at least one member of their family has experienced the need for chronic care.
This year has brought a specific emphasis to chronic conditions and illness, according to Clay Cole, Head of Workplace Protection Product Development for MassMutual.
"The COVID-19 crisis has highlighted the fears that people have, in particular, that chronic illness is very real."
Cole says that affordability of care is top of mind, whether it's needing care for several months or years (28% of those surveyed). Consumers also worry about remaining independent (25%), the ability to stay active (18%) and the fear of becoming isolated at home or a nursing facility (14%).
No surprise, there is no easy answer to the economics of chronic care.
"While Medicare and Medicaid are part of the solution, most people will have to augment their medical coverage by some other means," says Cole. He adds that if it's during working years, consumers will often go to their 401(k) savings to offset expenses.
Location of care is a critical decision point as well, as nearly 80% would choose to stay at home if they have a choice1. And while it's cheaper than a nursing facility, Cole says the average for at-home care is over $1,000 per week2.
Experts agree there will be a financial impact on the nation's health care system as the population ages3.
"It becomes more expensive as we age, with the costs as you get closer and closer to 'end of life' growing almost exponentially4," says Cole.
But carriers are offering ways to address the challenge.
Cole notes there is an "evolution" in the life insurance space to try to meet the needs of people while they are alive who might have a critical illness or a need for chronic care."
Examples include long-term care benefits being bundled with life insurance, which allows the owner to use the benefits while they are alive should they have a qualifying event, with families receiving any remaining life insurance proceeds after death.
Other alternatives include the ability to accelerate a portion of the death benefit due to a qualifying event so that the owner can use the benefits while they are alive to help pay for care. When the insured dies, the remaining death benefit will be payable to the beneficiary.
While retirement savings is also an option, Cole says that less than ten percent have enough to use for healthcare in retirement5.
Looking ahead, Cole says to watch what innovation occurs around supplemental health benefits, like accident or hospital indemnity, adding that MassMutual is already actively thinking about these options.
"There are just so many ways chronic illness and chronic care can change the way you live," he concludes.
1 Long-Term Care in America: Expectations and Preferences for Care and Caregiving, The Long-Term Care Poll, 2016. https://www.longtermcarepoll.org/long-term-care-in-america-expectations-and-preferences-for-care-and-caregiving/
2 Nursing Homes vs Home Care, Senior Living, June 24, 2020. https://www.seniorliving.org/compare/nursing-home-vs-home-care/
3 A Dozen Facts About the Economics of the US Health-Care System, Brookings, March 2020. https://www.brookings.edu/research/a-dozen-facts-about-the-economics-of-the-u-s-health-care-system/
4 Here's How Much Your Healthcare Costs Will Rise as You Age, Registered Nursing.Org, July 4, 2020. https://www.registerednursing.org/healthcare-costs-by-age/
5 Changes in U.S. Family Finances from 2016 to 2019: Evidence from the Survey of Consumer Finances, Federal Reserve Bulletin, September 2020. //www.federalreserve.gov/publications/files/scf20.pdf
______________________________________
Insurance products issued by Massachusetts Mutual Life Insurance Company (MassMutual) (Springfield, MA 01111-0001) and its subsidiaries, C.M. Life Insurance Company and MML Bay State Life Insurance Company (Enfield, CT 06082). C.M. Life Insurance Company and MML Bay State Life Insurance Company are non-admitted in New York.
CRN202311-274142