How to Solve Benefits Communication Challenges
Overview
[ON DEMAND]
If you have previously registered for this event, please click here, and log-in using the email you registered with to access the on-demand event.
Brought to you by: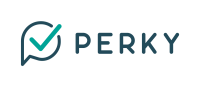 A challenge benefits brokers continue to face is helping clients communicate effectively with their workforce regarding available benefits. With in-person and remote workers, new and long-term employees, a simple communication tool can clarify what is available, increase usage and improve onboarding. Different decision support solutions can facilitate benefits utilization and address employee concerns.
Join this complimentary webcast to learn more about solutions to help tackle clients' communication concerns. You will discover:
How to convey benefits to remote/partially remote workforces without taking on liability in a scalable way
How to differentiate onboarding of benefits for new hires
How to resolve confusion around data and privacy concerns from employers and employees
Three ways to evaluate decision support tools and trends within the industry (including the impact of the COVID-19 pandemic)
Speakers:
Jim Prekop | CEO | PeopleStrategy

Mr. Prekop, a senior growth-focused leader, has proven success delivering exceptional results in developing and executing business and product development strategies and sales. His role has a continued focus on Client Acquisition and New Markets growth.

Shelby George, JD, CEBS| CEO | Perky

Shelby is an employee benefits evangelist and believes that benefits like health insurance, retirement savings, and life insurance play an essential role in improving consumers' financial security. As an ERISA attorney turned CEO, her passion is using that knowledge to create new tools and resources to help workers make the most of their paychecks.

Samantha Smith| Director of Marketing | Perky

Samantha is focused on increasing awareness and utilization of employee benefits through the use of decision support and will act as the session's moderator.
Register Now!