Today's Political Landscape & The Powerful Possibilities of HSAs
Overview
ON DEMAND
This event is available for on-demand viewing. If you have previously registered click here to login using the email you registered with.
Cost: Complimentary
Produced & Sponsored by: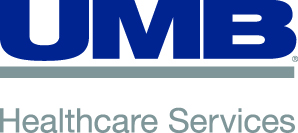 The possibilities for expanded use of HSAs could change the industry and the lives of account holders. Whether decoupling them from high deductible plans so all Americans can have access, expanding what can be purchased using HSAs, or including them as options on Veterans' plans – flexibility could make HSAs more meaningful for more people. Though the present legislative balance has prevented any changes from being enacted since the Biden administration took office, many companies within the industry are working with the HSA Council to advocate for change. With increased understanding of the current political landscape and how it relates to HSAs, you'll leave this webcast with deep knowledge of the industry and how you can better serve clients going forward.
Join this complimentary webcast to gain timely insight to make informed decisions and provide consulting for clients and their HSA programs. Topics discussed will include:
How the current political landscape relates to HSAs and what you can expect from the new administration going forward

Communicating the value in HSAs to prevent further negative legislative impact to the industry

How brokers could eventually offer more HSA plans to their clients and allow for more flexibility

And more…
REGISTER NOW! (Not able to attend? STILL REGISTER you will receive an email with how to access the recording of the event)
Speakers:
J. Kevin A. McKechnie, Executive Director of Health Savings Account & Senior Vice President at the American Bankers Association

J. Kevin A. McKechnie is Executive Director of the Health Savings Account Council and a Senior Vice President at the American Bankers Association, representing HSA Council before Congress and the federal government. Kevin is a nationally recognized expert in insurance and health insurance in particular, and is the winner of the 2011 Public Policy Leadership Award from the Institute for Healthcare Consumerism

Kevin joined ABA in 2001 after serving for four years as Government Relations Representative for the Affinity Services Division of Marsh & McLennan. Previously, Kevin served as Director of Government Relations for International Financial Services, a wealth management and insurance consulting firm located in Bethesda, Maryland. Prior to this assignment, Mr. McKechnie served as Legislative Assistant on the Congressional staff of former Representative William Dannemeyer of California.

Kevin also leads ABA's Office of Insurance Advocacy where he has over 30 years of experience in the insurance industry. OIA represents the insurance business of financial institutions.

Phil Mason, Executive Vice President, Chief Operating Officer & Director Healthcare Services at UMB

Phil Mason joined UMB in June 2005. As executive vice president, chief operating officer of Institutional Banking and director of Healthcare Services, Mr. Mason is responsible for the Healthcare Services line of business within Institutional Banking as well as management and oversight of the division's financial performance, daily operations, compliance teams and several other groups within Institutional Banking. Mr. Mason serves as an executive team member for the Institutional Banking line of business responsible for input on the strategic direction of the department. He focuses on executing strategic initiatives within the division as well as supporting the overall growth of the business.

Mr. Mason earned a double major bachelor's degree in finance and economics from the University of Illinois Champaign-Urbana and a Master of Business Administration in finance and management from Rockhurst University. In his spare time, Mr. Mason serves as a volunteer at Christ Community Church in Leawood, Kansas.