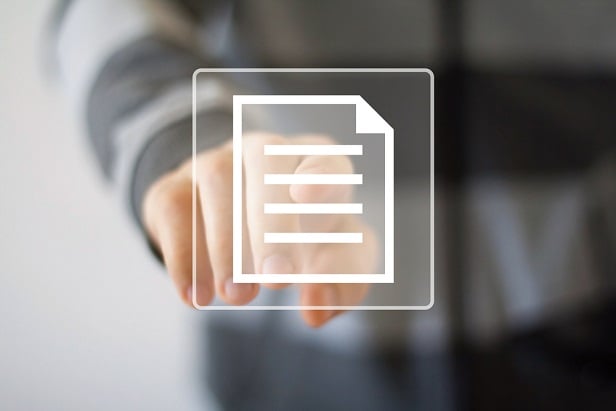 If there were ever a time to introduce (or reintroduce) your employee assistance program (EAP), this is it. More than 300 million doses of COVID-19 vaccine have been administered, and many employers have started to bring their employees back to the workplace in some capacity. But this workforce re-entry is not without risk to employees' mental health. The American Psychological Association reports the highest levels of stress in the US since April 2020, and that half of adults are uneasy about returning to in-person interactions.
Facing the unknown is a trigger for anxiety and depression for many people. What to expect when returning to the office after the unprecedented year that was 2020 is certainly a big unknown. The effects of the pandemic have been broad and sweeping, upending everything from work routines to family life to socioeconomic situations for many individuals. Beyond feeling anxious about returning to the workplace, your employees may also be experiencing grief from the loss of a family member or friend from COVID-19, struggling with the lingering effects from their own COVID diagnosis, dealing with financial stress if their spouse or partner has lost their job or a significant amount of income during the pandemic, or being uncertain about the safety of in-person interactions stemming from news about new and dangerous variants of the virus.
Related: Employees have return-to-work anxiety. Here's how employers can help.
Having a comprehensive and easy-to-access EAP available in your workplace is a way to provide employees with the tools and resources they need to manage their heightened levels of stress and anxiety as you ask them to acclimate to a new work routine once again. More importantly, counseling through an EAP can help employees avoid the maladaptive coping strategies they might turn to when going it alone, such as overusing alcohol and abusing drugs, overeating, smoking, and other behaviors that can have long-term negative effects on their health and life.
While 93% of employers offer an EAP, only about half of employees are aware they have access to one. We have found utilization widely varies across employers and those companies who consistently promote the benefits have the highest levels of engagement. By encouraging EAP, employers can help reduce absenteeism, increase productivity and reduce overall medical and behavioral spend.
Telehealth is helping to make EAP counseling services easier to access, and the growth of telebehavioral health during the pandemic proved that many people will engage with a behavioral health provider virtually. MDLIVE, one of the largest telehealth providers in the U.S., experienced a more than 500% year-over-year increase in behavioral health visits in 2020 – and this growth has continued into 2021.
What to consider as your employees return to the workplace
Normalize feelings of uncertainty – Let your employees know that it's common to be unsure of what to expect as we return to the workplace. Everyone is experiencing some kind of discomfort as we try to figure out the new normal following COVID-19. It's important to create a culture where people are given permission to experience a myriad of post-pandemic feelings. Normalizing and validating their feelings can help make employees more comfortable in seeking help whether through an EAP or their other health benefits.
Remove the stigma surrounding EAPs – The low utilization of EAPs could be due in large part to a lack of awareness among employees, but you should not downplay common misperceptions of their purpose. EAPs are intended to help employees manage common daily stressors that can cause increased levels of anxiety or depressive feelings that everyone experiences at one time or another. However, there is still a great deal of stigma associated with admitting to having emotional struggles and fear that it will be viewed as having a mental illness. Be clear with your employees that the counseling available through an EAP isn't psychotherapy but rather an offering in place to help them navigate life's challenges and stressors with the full support of their employer.
Treat this re-entry as the exceptional situation it is – Following the unprecedented events of the past 18 months, revisit the resources available through your EAP to ensure you have all bases covered. While there is likely an allotted number of counseling sessions available per member in your contract, consider increasing that number for the coming year. Work with your EAP provider to determine what's possible.
Make it easy for your employees to get the help they need – Revisit your EAP to be sure that your employees can easily and privately access all the services available. There is nothing worse than promoting an EAP only to have an employee or family member find the services difficult to use. Additionally, make sure your employees feel they have a safe space in which to seek help. Work with your EAP provider to ensure you have the right elements in place, such as the availability of a telehealth option for connecting with a counselor from wherever the employee or family member is comfortable. Remind employees that privacy is a cornerstone of EAP services whether it be in-person or through telehealth.
Be sure your employees know that it isn't enough for you to have them merely surviving in their work environment. Emphasize that it's important to you that they thrive. This will ultimately benefit your organization by creating a workforce with increased productivity, improved retention rates, and healthier and happier employees.
Dr. Cynthia Zelis is chief medical officer at MDLIVE, an Evernorth company. Eva Borden is president of behavioral health at Evernorth.
Read more: