Why Fertility Benefits That Cover All Genders Are a Must-Have for 2022
Overview
Cost: Complimentary
ON-DEMAND ONLY
This event is now available on-demand. If you have previously registered for this event please click here and login using the email that you used to register.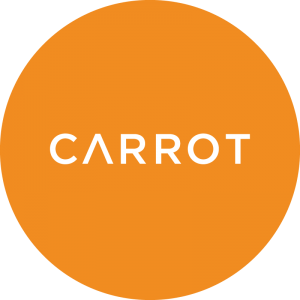 ---
Conversations around fertility benefits usually focus on addressing female infertility. And while that is a critical piece of the puzzle, people of all genders need support from fertility and family-forming resources. For around 30% of different-sex couples experiencing infertility, male-factor issues are the primary cause. Trans and non-binary people may have specific fertility needs but struggle to find physicians with the right experience. And fertility knowledge and support are important throughout life — not just in someone's reproductive years. In this webinar, we'll discuss how your company can provide inclusive fertility benefits that cover all genders — and ages — in 2022.
Join this complimentary webcast to discover how organizations can provide inclusive fertility benefits that cover all genders — and ages — in 2022, and:
Understand today's fertility landscape and why it isn't enough to provide benefits that focus only on female fertility
Hear what fertility treatments, tests, and family-forming journeys should be part of a benefits package that supports all genders and lifelong fertility care
Learn how to ensure your fertility benefits are LGBTQ+ inclusive — and why inclusivity is so important to today's workforce and job seekers
Speaker:
Julie B. Chavez, VP, Strategy & Alliances

Julie Chavez is VP, Strategy & Alliances at Carrot Fertility, the leading global fertility benefits provider for employers. Carrot supports 200 companies in more than 50 countries across North America, Asia, Europe, South America, and the Middle East. As VP of Strategy & Alliances, Julie partners with the business development, sales, and customer success teams on key accounts, strategy, and partnerships.

Julie joined Carrot from global consulting firm Willis Towers Watson, where she spent 10 years in leadership roles on the national health & benefits team. During her time at Willis Towers Watson, Julie focused on serving marquis accounts in the technology, higher education, design, retail and manufacturing industry sectors. She served as a key player in new business development, building strategic partnerships, and sourcing innovative alliances to meet the growing needs of the firm's customers.

Before becoming a lead consultant, Julie worked as a human resources executive, consultant, and manager for multiple organizations, servicing employee needs while balancing the goals and objectives for the company.

Julie is a mom of two amazing teenage boys, an avid yogi and hiker, and prefers to spend her time at the beach or outdoors in the woods.