Diabetes and Chronic Disease Risk Management: Techniques to Reduce Plan Costs While Improving Care
Overview
[ON-DEMAND ONLY]
This event is now available on-demand. If you have previously registered for this event, click here and login using the email you used to register. If you have not previously registered, please fill out the form to the right.
Cost: Complimentary
Sponsored by: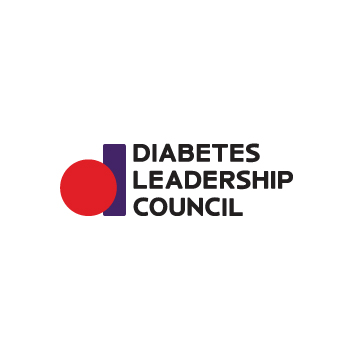 Chronic diseases, and diabetes in particular, are significant cost drivers for most health plans. Diabetes alone accounts for approximately 1 in 4 health care dollars spent for the 37 million Americans living with the disease. Most health plans are designed to be pennywise and pound foolish, as they pay for catastrophic treatments but miss opportunities to improve diabetes management, employee morale and productivity as well as reduce overall plan costs. Plan design issues can also cause reduced compliance of critical chronic disease management therapies.
Join this complimentary webcast to learn about the state of diabetes management and prevention, including new innovations and insurance market dynamics influencing cost and coverage. Topics discussed will include:
How diabetes impacts overall health plan risk and costs

The disproportionate impact of diabetes on communities of color

Applying recent innovations in medicines to help manage the disease, greatly reduce complications, and prevent Type 2 diabetes

The role pharmacy benefit managers are playing in disease management that may be driving up plan costs

Concrete steps your organization or your clients can take now to manage plan risk, reduce costs and improve care

And more…
REGISTER NOW! (Not able to attend? STILL REGISTER you will receive an email with how to access the recording of the event)
Speakers:
George J. Huntley – Chief Executive Officer, Diabetes Leadership Council

George Huntley is a founding member of the Diabetes Leadership Council and currently serves as CEO of both the Diabetes Leadership Council and its affiliate, the Diabetes Patient Advocacy Coalition. He has been living with type 1 diabetes since 1983 and has 3 other family members also living with type 1. A passionate advocate for people with diabetes, George served as the National Chair of the Board of the American Diabetes Association (ADA) in 2009. George is also the Chief Operating Officer and Chief Financial Officer of Theoris Group, Inc., a professional services firm headquartered in Indianapolis, Indiana that provides engineering and information technology solutions. In his corporate role George has been the plan administrator of a self-insured health plan for over 20 years.

Aaron Turner-Phifer – Director, Health Policy, JDRF

Aaron Turner-Phifer is the Director, Health Policy at JDRF. He has over a decade of experience advising and crafting public policy at the federal, state, and local levels. Turner-Phifer has experience working on health care quality initiatives and public policy that impacts prescription drug benefits, commercial insurance markets as well as Medicare, Medicaid, and Health Insurance Marketplace enrollees. He is an expert political and policy analyst with a unique understanding of the intricacies associated with the development of health care policy. He achieved his Master of Health Administration degree from the George Washington University.

Donna B. Ryan, RN, RD, MPH, CDE, FAADE – Ascension Health, Pensacola, FL and Board Member, Diabetes Leadership Council

Donna Ryan currently is the Regional Director of Population Health for Ascension Health – Sacred Heart Health System on the Florida Gulf Coast. She holds dual licenses as a registered nurse and registered dietitian. She earned her Master's in Public Health from California State University, Northridge in 2004 and her Bachelors in Science at the University of Alabama. She is a Certified Diabetes Care and Education Specialist, and a Fellow of the Association of Diabetes Care and Education Specialists (FADCES).

Ms. Ryan served as the 2018 President of the Association of Diabetes Care and Education Specialists (ADCES). She has also served as ADCES Treasurer and as member of Board of Directors from 2012 to 2019.

STEVEN V. EDELMAN, MD – Founder; Director, TCOYD; Endocrinologist, Clinical Professor of Medicine, University of California, San Diego (UCSD) School of Medicine; Director, Diabetes Care Clinic, VA Medical Center San Diego

Dr. Steve Edelman is not only a physician specializing in diabetes, he has also lived with T1D for over 50 years. Based on his belief that the people living with diabetes should be the most knowledgeable about their condition, he founded Taking Control of Your Diabetes (TCOYD) in 1995. Along with being the founder and director of TCOYD, Dr. Edelman is also a professor of medicine in the Division of Endocrinology, Diabetes; Metabolism at the University of California, San Diego (UCSD) and the Veterans Affairs (VA) Healthcare System of San Diego. Throughout his practice, Dr. Edelman has won numerous awards for teaching and humanitarianism including the 'Diabetes Educator of The Year' award by the American Diabetes Association (ADA), the 'Distinction in Endocrinology' award by the American Association of Clinical Endocrinologists (AACE), and named 'Top 1% of U.S. Endocrinologists' by US News and World Report. Most recently Dr. Edelman was awarded the '2021 Lifetime Achievement Award' from the Association of Diabetes Care; Education Specialists (ADCES).

Richard L. Mousty – President & Owner, Unified Group Services, Inc.

Richard L. Mousty is the President and owner of Unified Group Services, Inc., a privately held Third Party Administrator (TPA) for self-funded group health plans.

Following graduation from Shenandoah, Rich attended Franklin College where he earned his Bachelor of Arts degree.

Rich, working alongside co-founder, Faith Hailey, began the company in the sunroom of Rich's home. The business quickly grew and moved into offices in Pendleton, IN. In 2004, Unified moved into a 13,000 square foot building in Anderson. By 2008, Unified added over 9,000 sq. ft. Recently, Unified's office expanded an additional 11,000+ sq.ft. to accommodate the growing business.

Rich is licensed insurance agent and a member of the Society of Professional Benefit Administrators (SPBA), the National Association of Health Underwriters (NAHU), and the Self-Insurance Institute of America, Inc. (SIIA). He served on the boards of the YMCA and Community Hospital in Anderson, IN and is an active member of Sulphur Springs Christian Church.

Rich and his wife, Rhonda, are the parents of two daughters. They reside outside of Middletown, IN.
*NO PURCHASE NECESSARY; NO FEE TO REGISTER. Open to legal residents of the 50 United States or the District of Columbia, who as of the time of entry are 18 years of age or older and at least age of majority in the state and a member of the BenefitsPRO.com email database. Reward will be given to (up to) the first 100 individuals who register and attend (for a minimum of 75% of the duration) the Diabetes Leadership Council sponsored webcast on August 3, 2022. Reward is void where prohibited by law. Reward begins at 12:01 am ET on July 1, 2022 and ends at 11:59 pm ET on August 2, 2022. ARV: $10. Number of Rewardees: 100. Certain restrictions may apply. Complete Official Rules are available at: //img.sbmedia.com/perm/STRAT/WS/EBG/2022/DiabetesLeadershipCouncil/8-3-22/DiabetesLeadershipCoucil_T&Cs.pdf