Building Inflation-Proof Benefits Packages
Overview
Date: Wednesday, October 19, 2022
Time: 2pm EST | 11 am PST
Editorial Webcast Sponsored by: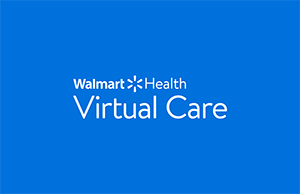 [Also available for free, on-demand viewing for all registrants starting on 10/20/2022]
Cost: Complimentary
In today's uncertain landscape of record-breaking inflation and widespread labor shortages, employers are struggling to manage rising healthcare costs while continuing to attract and retain employees. As a result, many are rethinking their benefits offerings and looking to their advisors for guidance. Benefits advisors must continue to provide value in today's tumultuous environment, plan ahead for upcoming economic challenges, and evaluate how technology can impact their decisions. Virtual care can be a great way to cut costs, and more easily provide benefits, such as mental health care, that today's overwhelmed workforce is looking for.
Join this complimentary webcast to find how benefits strategies are shifting in light of inflation, a looming recession and the resulting challenges faced by employees. Topics discussed will include:
How the current economic environment is impacting the health care landscape, as well as employers and employees

Topics that advisors should be integrating into their open enrollment discussions, including mental health benefits and virtual care options to help reduce costs and improve care

How benefits strategies are shifting in light of the impacts of inflation, a looming recession and the resulting challenges faced by employees

And more!
REGISTER NOW!
Featured Speakers:
Elsa Glorioso | Vice President of Insurance Services | PeopleStrategy

Elsa Glorioso is the Vice President of Insurance Services at PeopleStrategy. She is a former oncology nurse who has taken her experiences to help her clients build plans that their employees can understand, relate to and ultimately receive the care they need.

Braden Monaco | Founder | Blue Horizon Benefits

Braden Monaco is one of the Founders of Blue Horizon Benefits, a concierge style benefits advisory firm in Boston, MA. He was a 2018 Rising Star in Advising as well as a 2018 Face of Change. He is a husband, proud girl dad, passionate sports coach, philanthropist and fitness enthusiast!!

Ami Shah | Vice President of Account Management National Accounts | Corporate Synergies

Ami Shah advises large client groups as Vice President of Account Management, National Accounts for Corporate Synergies. Her expertise in mergers and acquisitions plan harmonization, leadership ability and experience in all aspects of account management enables clients to meet their benefits program objectives.

Josh Butler | Founder and President | Butler Benefits & Consulting

Josh Butler is the founder and President of Butler Benefits & Consulting, a healthcare consulting and brokerage firm located in Amarillo, Texas. In 2017, Josh was recognized as one of the first 60 Health Rosetta Certified Advisors in the United States. He loves spending time with his wife and sons, as well as spending time outdoors hunting and fishing.

Kim Eckelbarger | Founder | Tropical Benefits

Kim Eckelbarger is the founder of Tropical Benefits and a regular contributor to industry conferences, publications and books. She and her team work with employers, employees, technology companies, community leaders, and the entire supply chain of healthcare providers to remove the economic drain of health care from our country. She spends her free time giving her family and friends manatee tours on Crystal River.

Jay Hoffman | Director of Healthcare Sales and Services| Walmart Health & Wellness

Jay Hoffman is the Director for Walmart Health & Wellness as the Director – Healthcare Sales and Services. A career professional in the healthcare industry serving in positions of President/COO, VP of Sales and Sales Director, that cover the healthcare continuum from home to hospital and home again with multiple leading health technology and device companies.

Holding leadership jobs that have led to building and mentoring growth teams and being a key resource of solutions and connections for his clients is his passion. As a result of taking professional risks, he has turned those career choices into a multi-faceted, career progression that extends throughout the healthcare business ecosystem.

Paul Wilson – Webcast Moderator | Editor-In-Chief | BenefitsPRO Magazine and BenefitsPRO.com

Paul has covered the insurance industry for more than a decade, including stints at Retirement Advisor Magazine and ProducersWeb.