How Top Advisors Cut Through the Noise and Find the Right Tools
Overview
Date: Tuesday, March 14, 2023
Time: 2pm EST | 11am PST
[Also available for free, on-demand viewing for all registrants starting on 3/15/2023]
Cost: Complimentary
Editorial Webcast Sponsored by: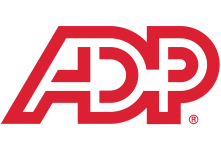 Webcast Overview:
In recent years, the benefits and health care spaces have been flooded by innovation. Advisors and other benefits professionals are bombarded every day with partners offering the "perfect" solution, tools and ideas – and keeping pace with these changes can lead many benefits professionals to become overwhelmed. In this session, attendees will hear from a panel of experts about strategies, checklists and tips for sorting through options, finding the right technology for them and/or their employer clients, and ways to continue to innovate and evolve without sacrificing their "real job."
Join this complimentary webcast to discover how to cut through the noise and find technology that's a perfect fit. You'll also:
Discover how to find the best partners and tools;

Hear from experts about their own experiences;

Learn how to avoid "shiny object syndrome" and find the right solutions and partners for the long-term;

And more!
Featured Speakers:
Emily Payne (Moderator) | Deputy Editor | ALM Business & Finance

Emily Payne is the current deputy editor for ALM's Regulated Markets and former managing editor for BenefitsPRO. A Wisconsin native, she spent the past eight years writing and editing for various athletic and fitness publications. She holds an English degree and Business certificate from the University of Wisconsin.

Tom Avery | Founder and CEO | Signal Sync

Tom Avery is the Founder & CEO of Signal Sync, an insurance industry SaaS and agency automation solution designed for the independent agency. Tom writes about regarding the many challenges being faced by today's agencies and has developed Signal Sync to overcome these challenges. Tom is frequently interviewed by national and local news publications and in 2017 was the featured cover story in Employee Benefit Advisor magazine discussing innovations in agency technology.

Chelsea Ryckis | President | Ethos Benefits

Chelsea Ryckis is the President of Ethos Benefits, a benefits consulting firm that aims to bring fiduciary-driven health insurance strategies to employers across the nation. Chelsea's benefits career started with a voluntary benefits carrier, where she was one of the youngest agency owners in the country. She quickly evolved into consulting on full benefits packages and has found her passion for working on multi-year healthcare strategies for mid-market employers across the country.

Keith Vallera | Vice President of Channel Sales | Jellyvision

Keith Vallera is the Vice President of Channel Sales at Jellyvision, a benefits engagement and communication company with their benefits counselor ALEX. Keith leads a team of Channel Sales Managers who partner employee benefits brokerages both large and small. In his 7 years at Jellyvision, he started in implementation, working with brokers to get their software set up, before moving into the sales organization to help bring solutions to brokers and HR teams.

Sean Wood (Sponsor) | Vice President, Broker Channel | ADP

Sean Wood is Vice President, Broker Channel for ADP Major Accounts Service and has been with ADP for 12 years and in the human capital management (HCM) space for the last 17 plus years. He has served in several roles during his tenure at ADP and currently resides in Orlando, FL.