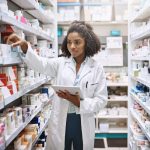 Navitus Health Solutions, an innovative pharmacy benefits manager (PBM), recently released its 2022 Drug Trend Report, revealing insights on net total cost and utilization trends for its commercial clients. The report highlights an impressive year-over-year trend of 2.6%, considering both specialty and non-specialty products. Moreover, half of Navitus' commercial clients experienced a decrease in net drug spend compared to 2021.
The report also highlights significant growth in specialty medications, their impact on overall spending, and the strategies employed to control costs. According to IQVIA, specialty medicines now account for 51% of total drug spend, up from 32% in 2021. Despite notable increases in brand drug prices and utilization across various medication categories, Navitus achieved minimal and controlled cost increases for their clients. While doing so, they delivered real-time savings by favoring clinically appropriate, lowest-cost medications that maximize savings for plan sponsors and health plans and further member affordability.
Founded in 2003, Navitus pioneered an alternative PBM model that broke the traditional mold. It did not lean on misaligned incentives and drug price opacity widely seen in the PBM marketplace. Navitus' 100% transparent and pass-through model brought forth a lowest net-cost philosophy. Now, twenty years later, when traditional PBM practices of spread pricing are under scrutiny, Navitus' 2022 drug trend report reinforces the outcomes that are achieved when PBMs act in the best interest of their clients and members.
Additional key findings from the report reveal:
Specialty Medications Drove Total Spend – Specialty medications continued to dominate, accounting for over 50% of spend for Navitus' commercial book of business. This is despite representing just 1% of overall utilization. Specialty medications will continue to play a significant role because of both increased utilization and forthcoming high-cost specialty medication launches.
Targeted immunomodulators accounted for nearly half of the overall specialty spend. However, in anticipation of the first biosimliar immuno-inflammatory drug, which was released in early 2023, this category experienced rebate enhancements that resulted in lower unit costs and flat category spend in 2022.
Specialty Spend Curbed by Cost-Plus Model – Lumicera Health Services, which anchors Navitus' specialty pharmacy network, is a cost-plus pharmacy. Under this model, clients are billed only the acquisition cost plus a patient management fee.
Effective Cost Management Strategies Resulted in Controlled Costs – Navitus successfully implemented measures to minimize net drug spend for its commercial clients. Improved pharmacy network rates, combined with increased rebates and manufacturer fees, led to significant savings that were passed on to clients.
Appropriate formulary and utilization management also played a critical role in controlling costs. While limited new generic opportunities were available, 2022 coverage recommendations helped manage utilization growth of high-cost brand products. This was particularly beneficial in drug categories such as migraine and diabetes.
Non-Specialty Experienced Negative Trend – Non-specialty medications contributed to a negative trend overall in 2022, primarily due to a reduction in unit cost and modest utilization growth. Improved pharmacy network contracts particularly with generic products in value-driving networks and enhanced rebate value on high-spend non-specialty categories contributed to this reduction.
Of the top non-specialty classes, diabetes continued to be the leading cost driver, despite an average decrease of 20% for insulin products. Specifically, utilization was concentrated within treatment for type 2 diabetes and the increased use of GLP-1 receptor antagonists, the adoption of new prescribing guidelines and off-label use for weight loss. This will continue to be a category where plans are likely to see increased demand.
Through improved pharmacy network rates, appropriate formulary utilization management and a cost-plus model for specialty medications, Navitus achieved significant savings again in 2022 for its commercial clients. You can access the full Navitus 2022 Drug Trend Report here.