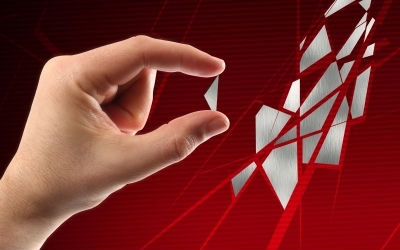 For years, the U.S. health care system has been called broken. Health care costs continue to spiral upward, outpacing inflation, and the quality of care has been lacking, even among primary care physicians. Given these issues, health care consumers are struggling to get the care they need at an affordable rate.
To counter this broken system, the Obama administration passed the controversial Patient Protection and Affordable Care Act in 2010, and a portion of that bill focuses on integrating accountable care organizations, which are beginning to garner more attention for how they can possibly change the market.
What are ACOs?
Despite the new inclusion of ACOs in health care reform, there is still a degree of confusion as to what an ACO exactly is. Lisa McDonnel, senior vice president of network strategy and innovation at UnitedHealthcare in Minnetonka, Minn., explains that ACOs are evolving in response to the worries about growing health care costs as well as the variations in health outcomes, and these models allow both employers and consumers to play a more proactive role in how their health care is purchased and delivered.
"Accountable care organizations are coordinated provider organizations that accept responsibility for the costs and quality of health care services for a defined population," McDonnel says. "ACOs that perform well share in the savings they produce. Typically, an ACO will include a hospital, a provider group and a health insurance plan. These organizations work together to share data and improve health outcomes for the participating members."
Much of the inclusion of ACOs on the health care reform front involves Medicare, says Wendy Sherry, vice president of product management at Cigna in Bloomfield, Conn. Based on section 3022 of PPACA, the Centers for Medicare & Medicaid Services had to put into effect the ACO option Jan. 1, to create the Medicare Shared Savings Program, making ACOs an official fixture of the Medicare program.
According to the Centers for Medicare & Medicaid Services, under this provision, the Medicare Shared Savings Program aims to expedite provider coordination and cooperation in an effort to enhance the quality of care for Medicare fee-for-service beneficiaries while cutting excessive costs. To improve beneficiary outcomes and add value to care, the Medicare Shared Savings Program is responsible for endorsing accountability for the care of Medicare fee-for-service beneficiaries, requiring coordinated care for all services provided under Medicare fee-for-services, and advancing investment in infrastructure and redesigned care processes.
While health reform's primary focus on ACOs revolves around Medicare, many insurance carriers now have or are in the process of developing ACO options for the commercial sector. In fact, some ACOs have been around even before they recently began to gain more attention, McDonnel says. Complaints over health care started long before PPACA, and over the past few years, several insurance carriers have been working on creating ACO models to battle those higher costs and poor quality of care, fueling ACO's popularity.
"In response to concerns about rising costs and variation in health outcomes, employers and consumers have taken a much more active role in the way their health care is purchased and delivered," McDonnel says. "Although the concept of a primary care physician taking responsibility for a patient's care is not new, having access to meaningful, actionable data and an incentive-based reimbursement model that rewards value over volume is a more recent trend."
Sparking payment reform
There also is a greater focus on prevention and wellness programs with ACOs, and this leads to a completely different kind of care, compared to traditional health care models, says Jill Hummel, vice president of payment innovation at WellPoint in Indianapolis. ACOs follow an integrated system that requires the health of the population be managed through accountability efforts, changing how health care is delivered.
"Today's health care system is incredibly fragmented," Hummel says. "Our country is built on fees for service, an episodic intervention; it's not built on wellness and prevention or on coordinated care. So an accountable care model is one that says we need to have a health system that moves away from this episodic intervention to a coordinated, patient-centric model that also focuses on wellness and prevention, so you can have the very foundations of accountable care through a group of primary care doctors."
By focusing on wellness, ACOs also reform the traditional payment system, Sherry says. Traditional health care models are based on fees for service, but ACOs are instead focused on an incentive model that practices fees for value and performance and draws on the shared savings.
"As a physician today, I'm incented for more volume and more revenue, but what we're talking about here is paying physicians a component of their revenue from driving value," Sherry says. "You don't necessarily get paid for delivering that service; you get paid for managing the total population that you are responsible for, and you will get paid if you achieve better quality and better affordability for the total cost and quality of the patients you manage."
With a highly fragmented health care system, patient satisfaction also suffers, Sherry says. When paired with affordability and a high quality of care, an ACO program achieves what Sherry calls the "triple aim." As all three elements are achieved, Sherry has found ACOs have experienced success, especially regarding medical costs and gap closures.
"We absolutely are studying the impact of these better collaborations and sharing information and integration from a clinical perspective, and where we're seeing very promising results are on the cost and quality sides," Sherry says. "We have several studies that are showing specific collaborative accountable care, figures like 7 percent better medical costs, compared to the peer group in the market with these collaborations. We're seeing other collaborations demonstrate 10 percent improvement in their ability to close gaps in care for things like diabetics taking their medication and folks having mammograms, those types of gaps in care."
Brokers generally don't work directly with ACOs. That's the job of insurance carriers, Sherry says, but brokers still need to play an active role because the specifics of ACOs vary across the many providers. One ACO could have a differing financial process while another is offered in markets that aren't available to another ACO, and brokers must be aware of the differences between each insurance carrier's offering.
"It's about understanding that this is not a one-size-fits-all," Sherry says. "The industry is evolving and learning, so it's really important for brokers to understand the individual collaboration efforts carrier by carrier. They shouldn't assume one program for one program is the same for another carrier."
Brokers should also be aware of the level of sharing that takes place in each ACO, Sherry adds. Considering that ACOs are based on collaboration, certain patient information may be shared among physicians in an effort to create the most effective system. Gaps in care, hospital discharge dates and recent visits to the emergency room are some examples of information shared between physicians participating in the ACO. Brokers may also receive information on how their groups are doing on a performance basis, compared to their peer groups or historical performance, which can allow brokers to help their groups meet specific goals.
Moving forward
By introducing payment reform, Hummel believes ACOs have a future for growth because of the improvements they can initiate, even in a struggling health care system. The new health care delivery process and payment model, in particular, gives a new face to the current system, and that could be an enticing for employers to try when they are searching for ways to cut costs and improve quality.
"There is a big recognition that our current system is broken, and it's broken for a number of reasons," Hummel says. "Accountable care organizations can be part of the solution because when you typically engage with an accountable care organization, you are not only changing the way care is delivered; you're changing the way you pay for that care. You're aligning financial incentives, and you are migrating to a patient-focused model."
With all the new changes happening in health care reform, McDonnel believes this is an exciting time for the industry, especially as ACOs are emerging as a more prevalent option.
"While it will take time to measure and analyze the results, these pilots are multi-year partnerships designed to align the interests and incentives of providers, employers and consumers, focusing on innovation and value, rather than price negotiation and utilization," McDonnel says. "While ACOs may evolve, the core goals will remain: improving health outcomes while continuing to deliver high quality health care that is efficient and affordable."
And this change may be coming at just the right time for some. Today's health care system is facing some serious issues, particularly regarding quality, costs and patient satisfaction; however, ACOs directly address these problems. Sherry also believes ACOs have a strong future in the health care industry and expects to see growth. Considering the success ACOs have faced so far, from Sherry's experience, these should become a more popular option moving forward, she says.
"If I had a crystal ball, I would say we're going to see more of these in many markets with many physician groups in the future," Sherry says. "If you go back to the problem statement around fragmentation and health care delivery systems, we're seeing poor quality of care, rising costs and decreasing patient satisfaction. Given the fact that our earlier results are very promising and we believe ACOs are helping us to solve that problem, we are predicting that we will see an expansion of these types of relationships—certainly in our future—and I would expect across the industry, as well."