Hard to believe it's been six years since we started honoring the industry's brokers of the year. And while it's never necessarily been about who writes the most cases or bills the most premium, it's been exciting to watch the annual feature grow – both in terms of reader participation and broker recognition. Voting has increased exponentially over the years, and it's even grown into a pillar of the Benefits Selling Expo.
So, without further ado, let's turn the page and find out what exactly makes a broker of the year.
- Denis Storey
Dean Clune
Although today's economy has caused many of us to delay retirement, Dean Clune, area vice president of Gallagher Retirement Services in Itasca, Ill., is dedicated to making sure his clients can help their employees reach this milestone.
Of course, Clune often finds that the economy makes employers weary of investing in retirement programs, but this is a short-sighted approach, he says. When an employer doesn't contribute to employees' retirement funds, it makes it much more difficult for those employees to retire, which leads to other problems.
Over the next 19 years, 10,000 people will turn 65 each day, but if these people cannot retire, they simply won't, Clune says. This leads to a loss of productivity, more workers' compensation claims and an increase in health insurance claims. In fact, when those 65-year-old workers aren't replaced with 35-year-old workers, it can add up to a difference of $6,000 to $8,000 in health insurance claims alone.
"I don't think employers always connect the dots, and that's our job," Clune says. "Besides it being the right thing to do for employees, we need to show employers why they should care and how it affects the overall health of the plan and company."
In the past year, connecting the need of retirement readiness education with vendor tools has been especially challenging, Clune says. There is much talk about retirement readiness on the vendor side; but many vendors have yet to embrace what that means and what must happen.
"We've had to bridge the gap between analyzing the group's retirement readiness and being able to find the appropriate tools to help start the process of improving the group's overall retirement readiness," Clune says.
Vendor gaps remain, especially in terms of communication and education between the various employee sectors, Clune says. While one vendor might offer communication and education solutions through social media, it might lack effective Web tools. Another vendor might communicate and educate through text messaging, but doesn't provide a tablet platform.
"There really isn't one vendor out there that's doing it all, and that's the challenge," Clune says. "You have to have it all because within an employer's population, you have all career stages: preretirement all the way down to the 20-somethings. You have to communicate with each of them uniquely."
As Clune looks ahead to the next year, he finds plan sponsors are starting to re-examine their retirement options. Plan sponsors seem to have a better understanding of how an older workforce impacts their businesses, and more emphasis is being placed on truly evaluating their employees' retirement readiness.
Aaron Davis
While Aaron Davis, president of NextLogical Benefit Strategies in Westminster, Md., handles a full ancillary line, including dental, vision, life, and disability insurance as well as consumer-driven health plans, he finds that a strong focus on health insurance and wellness is especially important in today's marketplace, especially when it comes to helping employers rein in skyrocketing health care costs.
"As a society, we're getting older, and now we have to pay for all these drugs that go along with just becoming older, so it has a huge impact on health care costs," Davis says.
Being a business owner, Davis has the flexibility to take his company in the necessary direction to help clients battle these rising costs, he says. In doing so, NextLogical Benefit Strategies practices a nontraditional, proactive approach in which many of his staff members are health care clinicians and experts in wellness, nutrition and behavior modification. With these knowledgeable staff members, NextLogical Benefit Strategies can identify those within employee populations who are driving up the costs and ensure they receive the proper level of care.
"We've been able to get in front of this," Davis says. "We have clients with rates that have fallen for consecutive years instead of battling the fact that health care costs keep going up."
Davis believes this proactive approach is particularly effective because many employees are not compliant with their medications and treatments, and this is often due to the high associated costs. To help employees remain compliant, NextLogical Benefit Strategies' clinical team runs raw claims data to identify employees who could use coaching and support to become better patients. The clinical team then contacts the carrier to alert it of any risky employees.
"We're trying to manage the totality of the dollar that the group is spending," Davis says. "As a broker, we want to make sure our clients are getting everything out of their health plans that they purchased."
With this interactive business model, Davis feels good about the future of NextLogical Benefit Strategies despite the problems in today's health care market. There is such a great need for lowering health care costs, and Davis' take on the industry has proven that it can help employers reduce their spend and better manage the health of their employees.
Debbie Gilbert
Given the complexities health care reform has forced on the benefits market, Debbie Gilbert, owner and president of Innovative Insurance Solutions in Grapevine, Texas, no longer sees herself as a traditional broker. Instead, Gilbert says she plays the role of consultant since her clients depend on her expertise to guide them through the still-evolving legislation. Of course, there are traditional broker tasks Gilbert still delivers, such as quoting, but it's her knowledge and client education efforts that provide an especially strong value during this time of uncertainty.
"Explaining all of these constant changes to our employers and employees is one of the biggest challenges we all have right now," Gilbert says.
"I see this as a time when we can all accomplish something more, and the need for us is even greater now."
Staying on top of carrier changes is another important task for today's brokers, Gilbert says. As health reform continues to come out with new (or amended) regulations, carriers are constantly updating their policies and forms in an effort to remain compliant and better serve consumers.
These carrier changes might have good intentions, but keeping up with the new policies can be challenging. While 2014 promised even more change, Gilbert isn't waiting around to get ready, she says. Innovative Insurance Solutions' top priority is to enhance its technology system, which will complement the exchange system, Gilbert says.
This upgraded system is expected to allow employers and employees to better navigate the database and receive more information. Gilbert also is diversifying her book of business in preparation for 2014, she says.
While Gilbert has always been involved with selling ancillary products, such as dental, vision and life insurance, she's started selling more supplemental benefits, including cancer, accident and gap plans. Additionally, Gilbert is placing a greater focus on consumer-driven health care plans, including health savings accounts and health reimbursement accounts.
Even hiring a Medicare expert is an option, and Innovative Insurance Solutions is considering becoming a full-service agency after working with some investors. The benefits industry might be changing, but Gilbert remains optimistic about her company's potential for growth.
Rather than sit back, Gilbert remains dedicated to evolving her business as the industry changes to help her clients. "I'm an action-taker; I don't sit back and let things happen," Gilbert says. "I try to get involved, roll with it and make it work. You have to be open for change and embrace it."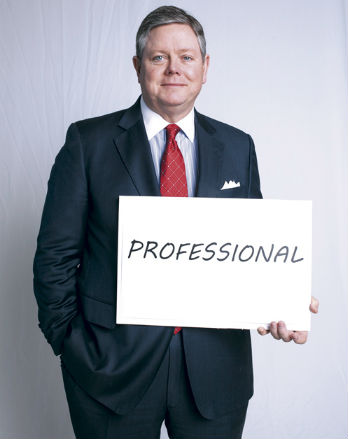 William "Tinker" Kelly
As health care reform looms, voluntary benefits are expected to play a major role in the new health care landscape, says William (Tinker) Kelly, president of Voluntary Employee Benefit Advisors in Nashville, Tenn. High-deductible health plans are continuing to grow, making for greater opportunities in the voluntary benefits sector.
Specifically, accident coverage and critical illness are expected to become increasingly popular in this environment of HDHPs, Kelly says. These deductibles are so high that many employees would be in trouble should they face a medical emergency, but these voluntary products can help provide some financial protection.
"If you have a $2,000 deductible and you have a heart attack, most Americans will have a real problem," Kelly says. "You're going to see some really creative things in the limited-med market to help buffer and offset and provide some coverages for those high-deductible health plans."
While health reform is certainly changing the benefits industry, Kelly is looking at the legislation as an opportunity, he says. Some areas of the benefits industry could see adverse effects, but for VEBA's book of business, it's a chance to grow. VEBA already specializes in voluntary benefits, which allows the company to leverage its platforms to help clients navigate through the new health care environment.
"We want to be able to take advantage of our existing infrastructure with technology and how it relates to our expertise, communications, back office administration and data management," Kelly says. "We think those will put us well-positioned for this year."
Looking ahead to 2014, Kelly is spending much of his time staying up to date on the latest regulations, which seem to change constantly, and he sees this as a huge value to his clients, he says. Health reform continues to evolve, but it's important he provides as much updated, accurate information as possible so his clients can make the right decisions for their businesses. For some employers, reform could raise rates; so, it's essential they have the necessary information to properly invest their assets and capital.
"Staying ahead of what's happening in health care reform absolutely adds extra value to your clients," Kelly says. "Your clients depend on you to give them good guidance and advice."
Trey Mclaughlin
For Trey McLaughlin, principal of McLaughlin Smoak & Clarke Benefits in Mount Pleasant, S.C., the team approach his company practices has been instrumental in his success, he says. Principals Colin Smoak and Norman Clarke along with five other staff members work closely with McLaughlin to come up with innovative business solutions, which are critical in today's evolving world of benefits.
"My partners and I have a real sense of teamwork," McLaughlin says. "Working together, we're able to come up with a lot of different ideas. The traditional role as an agent is now different, and a lot of agents were causalities of that. I could have been one of them had I not partnered with my team to create and grow our business."
To help clients stay on top, McLaughlin Smoak & Clarke Benefits offers many of the traditional educational outlets, such as email blasts and account manager updates, but it also hosts monthly seminars covering a range of topics beyond insurance products, McLaughlin says. When these seminars first started, clients reported that they wanted to expand their education to include human resources and compliance issues. Benefits information is certainly still necessary, but employers are facing many challenges besides health care reform and need the right knowledge to confront these obstacles. In fact, McLaughlin Smoak & Clarke Benefits' most recent seminar was on employee engagement.
"You really have to become a technician and understand all the moving parts of the industry," McLaughlin says. "It's not a nine-to-five job anymore; you have to get educated and be able to educate your clients because that's what they're looking for. It's not that it's necessarily a challenge, but it's a difference in how the industry has matured versus what the marketplace looked like 10 years ago."
Typically, these seminars average between 30 and 55 attendees, which include everyone from HR professionals to chief financial officers and business owners. Not only does this give attendees the chance to learn more about those critical business issues but it also creates a networking opportunity between all parties.
"We have a culture of clients that have become community with us and each other," McLaughlin says. "They are loyal and seek to find ways to introduce us to other employers they know. We take care of them, and they take care of us. It's a valued-based relationship; it's not just about a commodity."
Despite the marketplace changes, McLaughlin expects this to be McLaughlin Smoak & Clarke Benefits' best year to date because of the company's dedication to education. Many employers are not receiving the help they need and are turning to brokers who can help guide them through this confusing environment.
"There are a lot of regulations coming down the pipeline, and we know employers will ask for help to get up to speed," McLaughlin says. "A lot of employers are not getting the guidance they need from their brokers, so we're looking at this year as a tremendous growth opportunity."