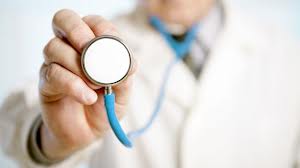 With primary care physicians in short supply nationally, medical practices are increasingly turning to other medical professionals with different education and training to fill the gaps in care delivery. Now, evidence suggests that physician assistants are being targeted aggressively by clinic recruiters.
A clear sign of the growing importance of PAs in the clinical setting is the finding that, for the first time in 2013, they made the Top 10 most recruited list, according to data released by The Medicus Firm. The conclusion is an extrapolation of data from more than 200 hospitals and health systems, Medicus said.
Physician assistants conduct physical exams, diagnose and treat illnesses, order and interpret tests, prescribe medications, counsel on preventive health care and may assist in surgery.
According to American Academy of Physician Assistants, PAs also promote health education and disease prevention, practices "that have the potential to decrease demand on the health care system over time."
"As physicians experience more demands for their time, advanced practice providers are sought by employers to help meet the growing needs of the patient community," Bob Collins, managing partner at The Medicus Firm, said in a news release. "More clients continue to add searches for nonphyscian providers, so we expect this trend to grow in coming years."
The top three specialties, according to Medicus, were family practice, hospitalists and internists. But as PAs rose up into the top 10, specialists like obstetrics, gynecology and pediatrics dropped off the list.
Other notable trends revealed in the 2013 Provider Placement Summary include:
Placements of physicians in rural areas (pop. <25,000) increased from 30.9 percent in 2012 to 41.3 percent in 2013.
Placements of female physicians increased from 26.24 percent in 2010 to 38.6 percent in 2013.
Placements of DOs (Doctors of Osteopathic Medicine) continued to increase from 6.25 percent in 2010, to 8.75 percent in 2013.
"Recent data shows that one out of every five current medical students is studying osteopathic medicine," states Jim Stone, president of The Medicus Firm. "Therefore, we expect to place many more DOs after those future physicians graduate and finish training over the next few years."