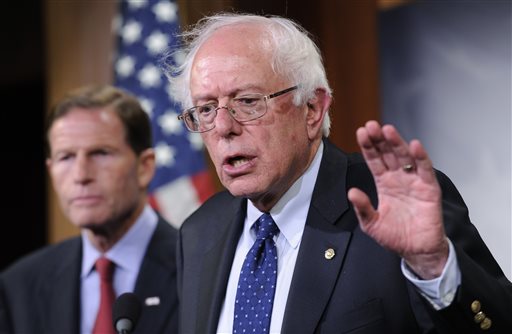 (Bloomberg) — Top House and Senate negotiators reached an agreement that includes $15 billion to help ease U.S. military veterans' long waits for care, according to a summary congressional staffs are providing to veterans' groups.
The deal expands the type of non-VA hospitals and clinics where veterans could receive care, authorizes leases for 27 new VA facilities, and allows the Department of Veterans Affairs secretary to fire senior executives and create penalties for falsifying data.
See also: Veterans' benefits to cost an extra $1 billion
The agreement was reached almost two months after VA Secretary Eric Shinseki resigned as an inspector general report showed widespread mismanagement, such as keeping phony lists to hide the long waits veterans face for medical appointments. At least 35 veterans died while awaiting care in Phoenix, according to acting VA Secretary Sloan Gibson.
"We applaud the leadership of both the House and Senate, who spent the weekend getting to this important matter," said Louis Celli, the top lobbyist for Veterans of Foreign Wars, who provided a summary of the agreement.
Senate Veterans Affairs Committee Chairman Bernie Sanders and his House counterpart Jeff Miller will hold a news conference today at 1:30 p.m. in Washington, according to a joint statement from their offices.
According to the statement, they made "significant progress" on a measure to hold the Department of Veterans' Affairs "more accountable and recruit more doctors, nurses and other health-care professionals."
Sanders, Miller
An aide to Sanders, a Vermont independent, and an aide to Miller, a Florida Republican, said the two lawmakers reached an agreement. Both aides spoke on condition of anonymity before the deal was formally announced.
See also: Obama vows to fix VA medical system
The deal includes $10 billion in emergency funding to give veterans who can't get a VA medical appointment the option to receive non-VA care, and $5 billion to pay for hiring staff.
It also gives the VA secretary complete authority to immediately fire senior executives, while providing employees with streamlined appeal rights.
Leaders in both parties have said they want to complete a deal before Congress takes a five-week break from Washington starting at the end of this week.
The House and Senate passed differing proposals to provide more funding and streamline waiting times, and a conference committee was appointed to come up with a final plan. The measure passed by the House cost $44 billion, while the Senate plan was $35 billion.
Republicans and Democrats involved in the negotiations had said they agreed on most policy changes, though financing remained a sticking point late last week.
'Not serious'
Sanders on July 24 accused Republicans of being "not serious about negotiations," while Miller said Sanders had "moved the goal posts."
The VA has a $160 billion budget and runs the nation's largest integrated health-care system. An internal audit in June showed that more than 120,000 veterans hadn't received a medical appointment or were waiting more than 90 days for care. That number was cut to about 42,400 by July 1, VA data show.
A Senate committee on July 23 unanimously approved former Procter & Gamble Co. Chief Executive Officer Bob McDonald to lead the VA, sending his nomination to the full Senate.
To contact the reporters on this story: Michael C. Bender in Washington at mbender10@bloomberg.net; Derek Wallbank in Washington at dwallbank@bloomberg.net