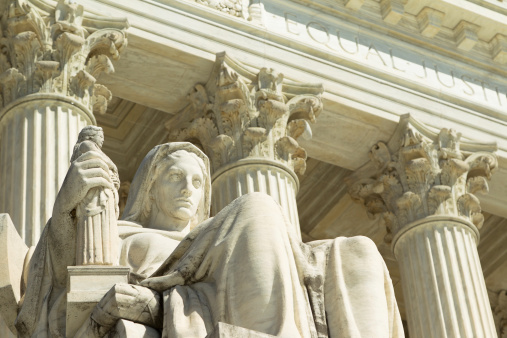 The plaintiffs in a defined contribution plan fiduciary breach case have filed a petition with the Supreme Court asking the justices to reconcile conflicting lower-court rulings and set a single standard to rule on plan sponsors' fiduciary obligations to plan enrollees.
The petition, filed on behalf of the plaintiffs in Tussey vs. ABB Inc., says that the 8th Circuit Court of Appeals recently "deepened an acknowledged conflict in the circuits regarding the standard for reviewing an ERISA fiduciary's compliance with its statutory duties of prudence and loyalty."
Circuit courts have been divided in asserting the standards used to measure when a plan fiduciary's duties have been breached.
In March, the 8th Circuit upheld a district court's ruling in favor of the plaintiffs in the Tussey case regarding excessive fees. But it vacated the lower court's $21.8 million judgment against ABB for mapping one investment in a 401(k) plan to another target date fund, which the plaintiffs claim resulted in significant losses.
The 2nd and 3rd circuit courts have applied stricter fiduciary standards than have the 8th and 9th circuits, the petition said. The latter two have applied a "deferential standard" that gives sponsors and administrators greater latitude in how plans are administered.
The petition asks the Supreme Court to hear the Tussey case and Tibble v. Edison International, another fiduciary breach case that the court is considering hearing, together.
"Because this case presents the deference question in a distinct context, it would make a suitable companion toTibble, and the court should grant both cases and hear them together," the brief said.
The 8th Circuit's decision to vacate the lower court's finding in Tussey v. ABB severely undermines ERISA's strict statutory duties and the rigor with which Congress intended the federal courts to monitor the conduct of the fiduciaries trusted with safeguarding the retirement assets of tens of millions of American workers," the plaintiffs said in their petition.
The law firm Schlichter, Denton & Bogard represents the plaintiffs in both cases.
In Tibble, the high court requested an amicus brief from the Department of Labor. Court analysts say that doing so tends to indicate the court's intention to hear a case.
Also read:
Fidelity, ABB win reversals in 401(k) lawsuit appeal
Excessive fee suits offer advisor lessons
What we can learn from Tussey v. ABB Inc.