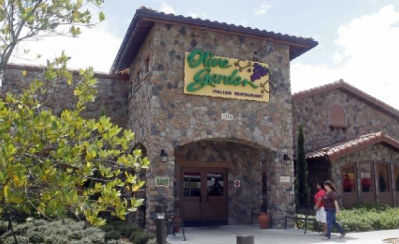 When industry titans get together and discuss health care, they're not only looking at how much they're spending, but how well it's being spent. Two key elements to achieving this are offering options, and encouraging employees to make benefits selections that are best for themselves and their families.
This comes through clearly in The Business Round Table's thorough update on health care management strategies among its members, entitled Driving Innovation in the Health Care Marketplace. The report focuses largely on two areas: health insurance cost containment measures, and wellness programs.
But a fair amount of information can be found about benefit plan design and communications strategies for imparting key information to employees about their benefits options. This material is included in the section devoted to individual company reports.
For instance, in its report, Tyco CEO George Oliver said, "Tyco provides employees with valuable tools and resources to assist with enrollment decisions and get the most out of benefits throughout the year. This includes an interactive modeling tool, the Benefits Advisor, which guides employees to the plan that best suits their individual situations; a cost lookup tool that allows employees to search and compare cost and quality of medical providers and treatment; telemedicine services providing on-demand access to board-certified physicians who can prescribe medication for minor health concerns; and online support communities that assist employees in managing various health concerns."
DuPont offered popular new benefits and communicated well about those benefit options to employees.
"To further support employee engagement, DuPont encouraged participation in a high-deductible plan through a strategy of plan simplification, multifaceted communications and favorable premium pricing. In 2013, we merged numerous different plan designs into only two different plans where all features are identical except for the deductible and the health savings account company contribution. This resulted in 65 percent of our employees selecting the high-deductible consumer-oriented plan — up from 15 percent in the prior year," wrote DuPont CEO Ellen Kullman.
Extractions from other company reports follow. Information included in these single-page reports was not uniform, with some companies providing outcomes from its program and others not doing so.
FedEx
(Courier; 300,000 employees; headquartered in Memphis, Tennessee)
"In 2014, we changed our medical plan to better manage costs and launched a multiyear communications strategy to provide employees with information and tools to make more educated health care choices. … The new plan represented a significant cultural shift — asking employees to be more accountable for their health choices to help manage costs. To educate nearly 200,000 eligible employees, FedEx adopted a comprehensive strategy that leveraged our internal "Choose Well" health and wellness campaign." — Frederick Smith, CEO
Design changes included:
Implementation of a high-deductible plan with two options to meet the different needs of our employees and their families;
A new health reimbursement account with a company contribution to help employees pay for qualified medical expenses;
Exemption of primary care and prescription drugs costs from the deductible, so participants only pay coinsurance without having to meet a deductible;
An expanded definition of "primary care" to include family practice, internal medicine, pediatrics, OB/GYN, mental health/substance abuse, and convenience or urgent care clinics, "broadening the opportunities to get care without having to meet the deductible."
Communications included:
2,100 meetings;
Sent announcements from company leaders;
Provided toolkits, videos, mailers, posters and digital messages;
Personalized the messaging, using examples of how costs add up;
Offered wellness testimonials from employees.
Outcomes:
87 percent of employees surveyed said they understood why FedEx was making changes;
22 percent includes in visits to the enrollment site;
42 percent increase in use of online cost-estimator/ comparison tools;
70 percent of respondents said that they had more carefully evaluated their options for 2014;
17 percent changed plan options based on additional research.
Freeport-McMoRan
(Metals and mining; 30,000 employees; headquartered in Phoenix)
"Freeport-McMoRan is committed to offering a comprehensive benefits program that provides choice, flexibility and the foundation for employees to manage their health, wellness and quality of life." — Richard Adkerson, CEO
Benefits design elements include:
Multiple medical plan options designed for local markets and the needs of employees, including a high-deductible health plan with a health savings account to facilitate employees' understanding and awareness of their health care results and costs;
Dental and vision plans;
Flexible savings accounts;
Quality of life programs, such as adoption and employee assistance programs.
Communications strategy includes:
Benefits program information is available online;
Flyers with benefits highlights are posted at our sites;
Information mailed to employee homes;
Information can be accessed on employee smart phones to access the information.
This year, the company is offering new benefits package selection tools "to help employees select and use the benefits best suited to their personal and family needs, including a medical plan selection instrument and an annual outreach program to remind employees to use the wellness benefits."
Darden
(Foodservice; 200,000+ employees; headquartered in Orlando)
"In 2013, we implemented the Health Insurance Marketplace after our employees told us they wanted more choice and control over their health care dollars and a better understanding of their benefits. Prior to 2013, Darden offered a single provider for medical, dental and vision coverage. Today, our new Marketplace allows employees to choose the medical, dental and vision plans that best fit their needs.
"To help our employees make the best decisions for themselves and their family members, the Marketplace includes decision-support tools that allow them to choose a provider that best fits their needs. Employees can also estimate their annual medical costs to ensure that they make the optimal choice." — Clarence Otis Jr., CEO
Design elements include:
Choice of five medical plans from up to five insurance companies, four dental plans from three insurance companies and three vision plans from three insurance companies;
Three of the new medical plans offer lower weekly costs compared to the previous options, and all plans cover preventive care at 100 percent;
All dental and vision plans also offer lower-cost options;
A new add-on program in 2014 called 1st Day Choice that provides immediate, first-day coverage;
Benefit Bundle, a bundle of discount programs, including TeleDoc, which allows employees to speak with a medical professional over the phone to avoid unnecessary office visits, and discounts at retail and urgent care centers and for prescriptions.
Williams Companies
(Oil and natural gas; 5,000+ employees; headquartered in Tulsa, Oklahoma)
"Ongoing enhancements to medical benefits focus on employee education, cost transparency and plan design changes that encourage participants to engage in managing their medical care. Since 2010, our annualized medical claims trend is under 1.5 percent, saving the plan more than $14 million compared to industry trends. Our efforts have significantly increased participation and improved plan use without increasing employees' share of plan costs, which has remained unchanged for more than a decade. We also didn't increase employee premiums for 2014." — Alan Armstrong, CEO
Design and communications elements included:
The inclusion in 2013 of a second consumer-driven health plan with lower deductibles and out-of-pocket maximums, which doubled CDHP enrollment;
Increased employee education about potential long-term value of health savings accounts;
Increased communication to employees with significant 401(k) contributions (led to a 50 percent in elected 2014 employee contributions);
Prescription drug plan design changes included no-cost preventive medications and a coinsurance feature for brand name medications;
An online tool provides plan members with cost information for each prescription, including company-paid amounts and alternative lower-cost medications.