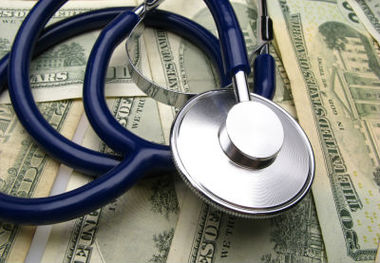 Despite data showing rising premiums and skyrocketing deductibles, a little more than half of Americans say they're satisfied with their health care costs.
According to new Gallup data, 57 percent said they're satisfied, which is slightly lower than in 2013, Gallup found. By contrast, 41 said they're dissatisfied with health care costs.
The findings are evidence the Patient Protection and Affordable Care Act hasn't yet affected how Americans view their costs, either negatively or positively, Gallup concluded.
"Health care has been the focus of political and economic debates since at least the start of President Barack Obama's first term, when Obama and congressional Democrats passed the controversial health care law in an attempt to increase the number of Americans with health insurance," Gallup pollsters said. "This law also aimed to stop or at least lessen the ever-rising costs of health care in the country, though costs continue to climb.
"Despite this backdrop, the majority of Americans have been serene about the cost of their health care for over a decade, and there is little evidence of change in those perceptions from recent years."
Groups eligible for the country's two government-run health care programs — Medicare and Medicaid — appear most satisfied with their health care costs. About three-quarters of U.S. adults who have insurance through these two programs are satisfied — 16 percentage points higher than those on private insurance (58 percent).
Read: More insured putting off care due to cost
People 65 years or older, to the tune of 77 percent, are the most satisfied with the cost of health care. The poorest Americans, with a yearly household income of less than $20,000, are slightly above average in terms of their satisfaction with health care costs, at 61 percent.
Despite being OK with personal health care costs, Gallup noted that consumers are less OK with nationwide.
"Few are satisfied with the total cost of health care across the U.S., indicating that while most Americans believe the cost of health care is too expensive nationally, they don't consider it a problem for themselves," Gallup said.
Gallup polled 828 adults Nov. 6-9.