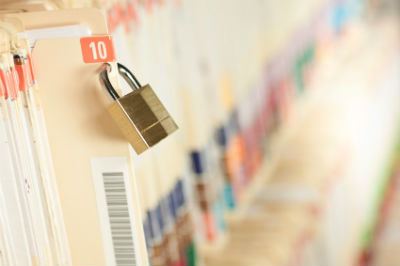 Nearly eight in 10 consumers are concerned about health data security in the digital age, according to a study conducted by PwC Health Research and released at the Forbes Healthcare Summit in early December.
Sharing health data via smart phones is a concern of nearly 70 percent of the 1,000 consumers surveyed.
Seventy-eight percent are worried about medical data security in general.
Fifty-six percent said privacy and security of medical information would influence decisions to tell doctors "everything" about their conditions.
Fifty-one percent said it would affect their decisions to participate in clinical trials.
Nearly 25 percent of all companies detected 50 or more security incidents in the past year.
"The thing that makes health information unique is it is a treasure trove of identity-theft information," said Bryan Kissinger, an executive director at Kaiser Permanente who oversees its Health Insurance Portability and Accountability Act program. Data can be used for financial gain and to impersonate someone to impersonate someone to access medical services.
Read: EHR security breaches on the rise
More than five million patients had their personal data compromised in health system privacy breaches last summer. Because health records contain personal, financial and medical data, this information is an especially attractive target for thieves, selling for up to $1,300 per record on the black market. Several national retailers paid nearly $200 million each in damages for breaches in recent years.
The report offers several strategies to reduce risks:
Keep an eye on internal and external threats. Health systems should continue to watch for internal breaches, hire additional cyber security personnel and develop technical strategies to defend against external threats.
Know your data and activate the right consumer permissions. Many organizations don't comprehend all of the information they collect or keep an inventory of medical devices collecting data.
Learn from other industries. Financial companies and the retail sector have experience balancing consumer convenience, privacy and security. Collaborating with other industries may accelerate development of these strategies.
Any cybersecurity measure must focus on what consumers want — health data that is private, secure and accessible. Consumers may be willing to share health data if they see value in doing so. More than half of survey respondents said they would be willing to share data to improve care coordination, and nearly half would share data to support real-time decision-making.