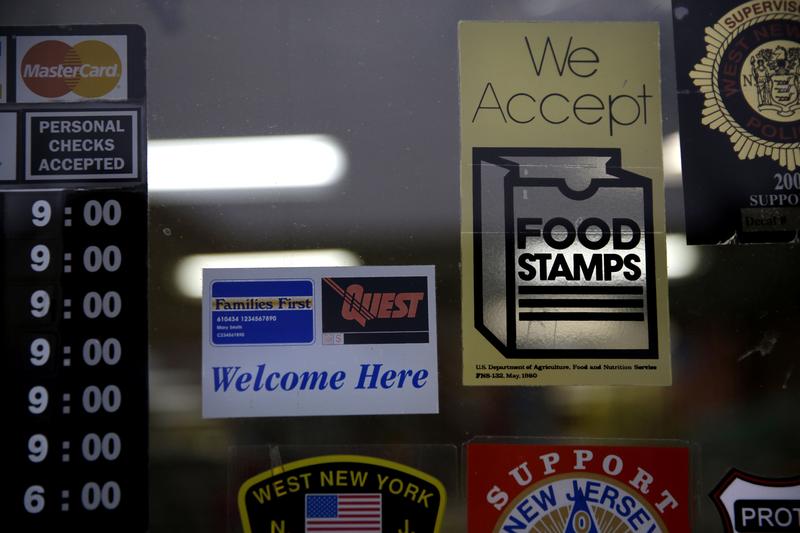 Is the government mastering the public enrollment process thanks to its experience with signing folks up for Obamacare coverage? An analysis by the Associated Press seems to indicate just that.
Although other research has indicated that the insurance exchange enrollment process is getting better, AP's evidence comes from enrollment patterns elsewhere.
The news service looked at the number of folks in this post-recessionary period who were enrolling for food stamps. During a time when food stamp enrollment historically would be dropping, AP found that, instead, it's on the rise in some states. And most of those states — 10 out of 11 — were states that chose to expand Medicaid as permitted by the Patient Protection and Affordable Care Act.
Enrollment in those states is increasing despite Republican efforts to limit access to food stamps. AP noted that there have been no eligibility policy changes that would have opened the program up to millions of more Americans.
AP could only draw one conclusion: "New, streamlined application systems built for the health care overhaul are making it easier for people to enroll in government benefit programs, including insurance coverage and food stamps."
The perplexing food stamp enrollment increases weren't huge, mostly in the 1 percent to 6 percent range in state-by-state comparisons.
One exception: Nevada, where enrollment shot up 14 percent.
State officials are aware of the trend. A West Virginia Department of Health and Human Resources source explained that state's 4 percent food stamp enrollment increase by noting that residents are "more engaged with our systems and more aware what they're eligible for."
The price tag for feeding the 632,000 people added to the program in those 11 states is estimated to be $79 million a month.