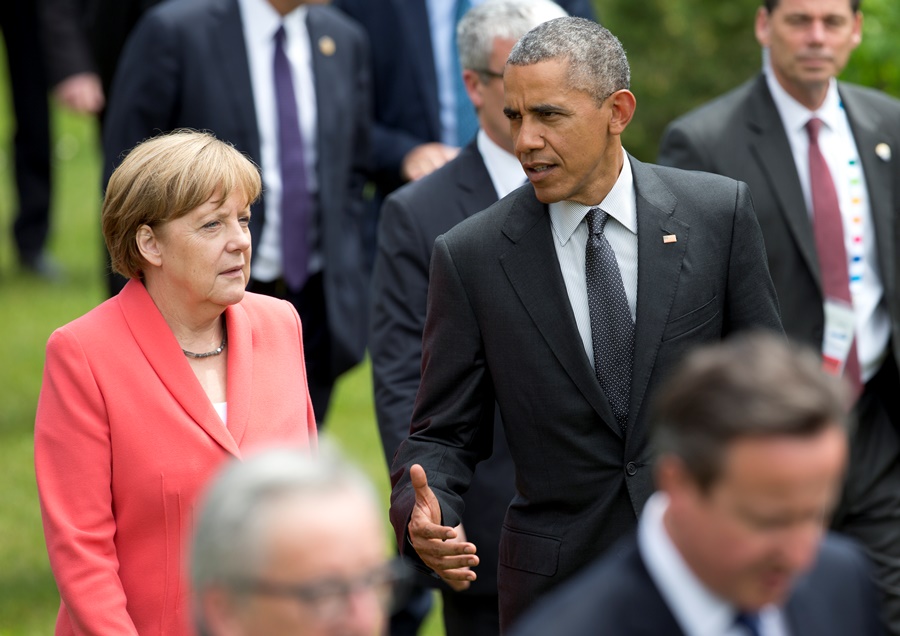 (Bloomberg) — President Barack Obama said the Supreme Court probably shouldn't have accepted a lawsuit challenging Obamacare's health insurance subsidies, calling it an "easy case."
"Frankly it probably shouldn't have even been taken up," Obama said today at a news conference at the Group of Seven summit in Germany.
The suit, King v. Burwell, challenges the availability of tax credits that discount the cost of insurance in at least 34 states using the federal healthcare.gov system. Opponents of the law say that it only allows subsidies in states that run their own insurance marketplaces, called exchanges.
A decision is expected this month.