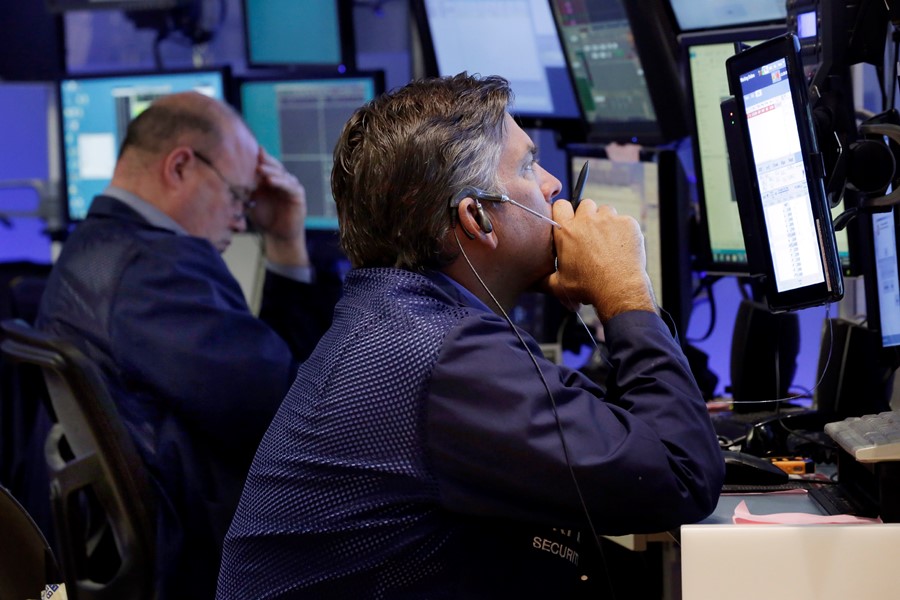 Far from receding in memory, the 2008 market crash is still alive and well (make that ill) for a significant number of baby boomers and Gen Xers whose finances really got hammered.
That's according to a new study, "Generations Apart," from Allianz Life Insurance Company of America, which looks at how baby boomers and Generation X are facing their financial future.
When asked about the crash, more than two-thirds (67 percent) of Gen X and baby boomer respondents said they still feel the impact in how they live, work, save, and spend.
But a subset of respondents is still suffering the effects of the 2008 crash in a far more drastic way.
These "post-crash skeptics," as the study terms them, "appear … to suffer from a significant psychological impact on their financial attitudes and behaviors, including lost confidence in financial institutions and a switch to more conservative investments."
No surprise there—they have plenty of reasons. Read on to learn why.
The percentage of "skeptics" who said the crash still haunts them today is huge: a whopping 93 percent.
The group is made up of GenXers and boomers "who experienced six or more major effects of the crash."
These folks are so wounded by what happened to them that 93 percent believe the traditional definition of retirement is now a "romantic fantasy of the past." Among the overall population of respondents, just 84 percent—a high number in itself—said so.
Study respondents were asked a series of 13 questions about possible experiences from the 2008 crash, including whether their home or 401(k) went down in value, whether they or a family member lost a job and whether their savings and/or retirement planning were affected.
One out of every five (20 percent) of all respondents replied that they'd experienced six or more of these events, identifying them as post-crash skeptics.
While 58 percent of both Gen Xers and boomers—a clear majority—said the crash had fundamentally made them more cautious and changed their thinking about risk and investments, the post-crash skeptics felt that impact even more.
A full 83 percent of post-crash skeptics said the crash made them more cautious in their financial strategy, which could adversely impact their ability to effectively save for retirement.
Seventy-seven percent of skeptics have lost faith in financial institutions, compared to 38 percent of the overall respondent population. In addition, 67 percent of skeptics now say they regard the market as risky (compared with 32 percent of respondents overall), and 43 percent fled to more conservative investments or products, compared with 22 percent overall.
Half the skeptics said they'd incurred more debt after the crash, compared with 23 percent of respondents overall, while 41 percent said that they or a partner had lost a job.
That's nearly three times the rate among overall respondents (15 percent).
And 41 percent of skeptics stopped saving for retirement since the crash; that's more than three times that of Gen Xers and boomers as a group.
And half (52 percent) don't believe they'll have the lifestyle they want in retirement, compared with 39 percent of respondents overall.