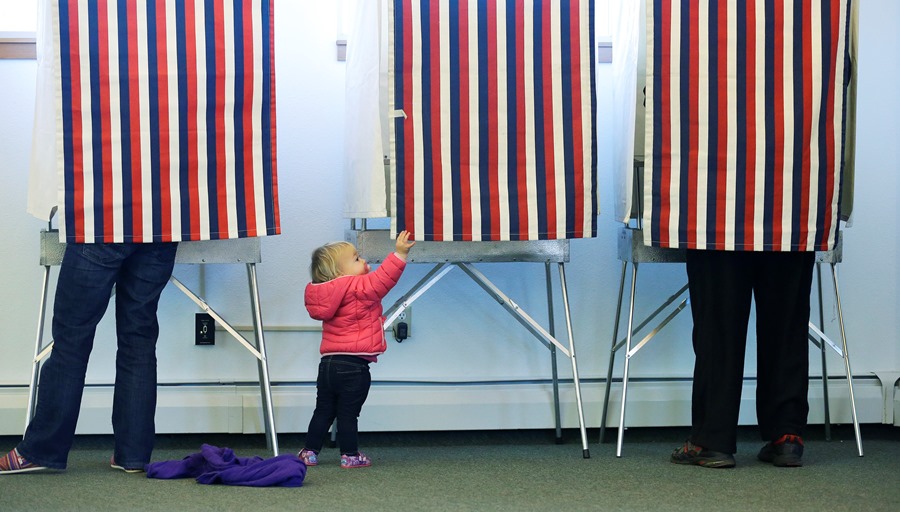 A high percentage of Americans will be taking their perspective on the Patient Protection and Affordable Care Act into the voting booth when it comes time to elect a new president next year.
However, because voters are so evenly divided about whether they love or hate the act, it probably won't be a huge factor in the election.
That's what a survey from insuranceQuotes.com reports. The company hired Princeton Survey Research to call 1,000 registered voters to get their views on health care reform, the upcoming election, and how comfortable they were feeling about health insurance in general.
Read: PPACA signups will be harder, Burwell says
Here are some of the key findings:
85 percent said PPACA would be a consideration in how they cast their vote for president;

41 percent said it would be a very important issue in determining their vote, with a third saying it was somewhat important;

Folks were evening divided on the law: 45 percent want to keep it, 44 percent want it repealed;

Millennials are the biggest fans of the act, 50-to-64-year-olds the most critical group;

47 percent said they were "somewhat" or "very" worried about having affordable health insurance in the future;

But that number is an improvement from last year, when 55 percent said they were worried.
"Health care will certainly be a hot-button issue during the 2016 election," says Laura Adams, senior analyst at insuranceQuotes.com. "Positive and negative emotions are still strong five years after the Affordable Care Act was passed and two years after the initial open enrollment period."