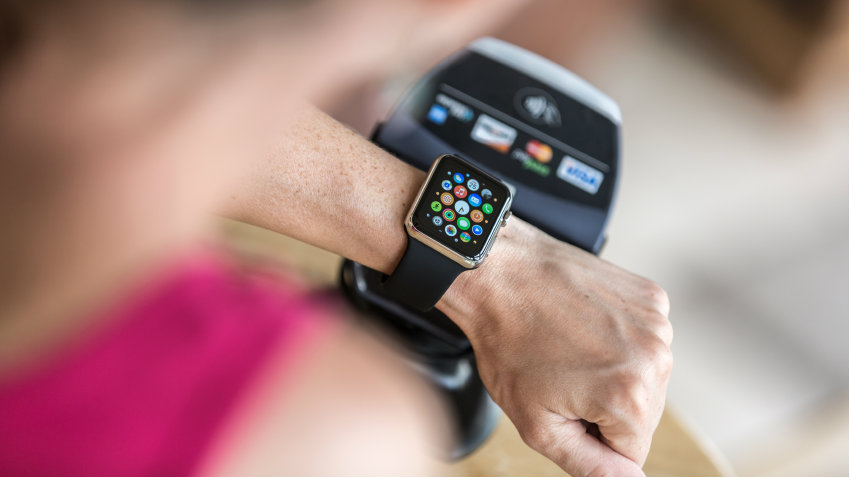 Popularity comes at a price. Increasingly ubiquitous wearable fitness trackers are facing more and more scrutiny about their effectiveness as well as the potential threats they pose to personal privacy.
A recent study suggested that some of the most popular wearable devices are not particularly good at tracking how many calories their owners burn and legal experts are warning that the data such devices collect may put companies at risk of lawsuits.
Bloomberg BNA recently reported on a panel in which management and labor attorneys described the pitfalls of employer wellness programs that depend on wearable devices.
The Americans with Disabilities Act, the Genetic Information Nondiscrimination Act, the Health Insurance Portability and Accountability Act, and the Employee Retirement Income Security Act are all laws that organizations that are using wearable devices as part of a company wellness program should get familiar with, J. Timothy McDonald, an Atlanta attorney, said.
It's usually not the employer that has access to the data collected through a wellness program, but the vendor the employer has contracted with. But that could be a problem as employees worry that vendors collecting that data might misplace it or sell it to third parties. It's not just about steps walked and calories burnt, but all of the other ways an individual interacts with his or her device, including social media.
The Equal Employment Opportunity Commission (EEOC) has in some ways allowed employers to use wellness programs to gather medical information on employees that they would typically be prohibited from collecting, but the legal landscape remains murky, explained Camille Monahan, an EEOC attorney.
In fact, the EEOC is currently appealing a ruling from a federal judge that allowed a company to require participation in a wellness program in order to get company-sponsored health insurance.