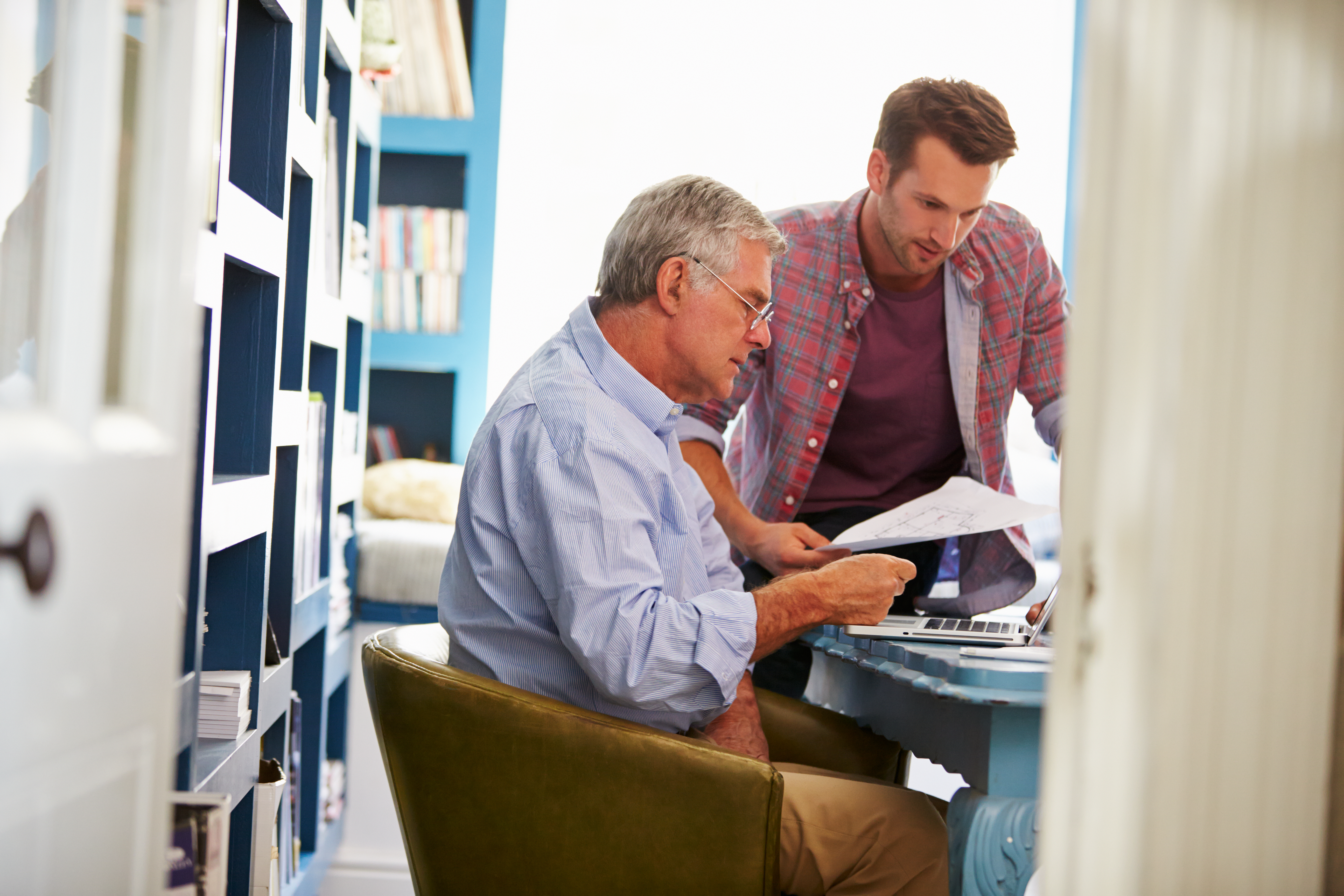 Millennials are job hunting for two. Or even three.
The Atlantic reported that although millennials have the reputation of mooching off their parents, unable to find a job and lingering in the family home, in many cases the reverse is true: Employed millennials who are well able to meet their own expenses are actually providing both funds and expertise to help Mom and/or Dad find jobs.
Related: Millennials willing to job hop despite risks
While it's true that many millennials are having a tough time in the job market, that's even more the case for older people. Although the jobless rate has finally dipped below 5 percent, the picture for older workers is nowhere near that rosy.
Figures as of December 2014 indicate that prospective employees older than 55 had been standing in unemployment lines for an average of 54.3 weeks. That's almost twice as long as for younger people.
Many older folks are passed over for jobs because, to a potential employer, they represent a short term of employment coupled with higher benefit costs. What employers are failing to take into account is the superior work ethic of the older generation, as well as the benefit of their years of knowledge and experience.
Related: Job seekers more influenced by duties than pay
In addition, the notion that older people won't stay on the job long because they'll be retiring soon is equally questionable: an AP/NORC study has found that 55 percent of U.S. workers older than 50 have no plans to retire when they hit 65. Why? Chiefly because they can't afford to.
While lots of younger people are helping their out-of-work parents navigate the treacherous new world of social media, job interviews, and employer expectations because of layoffs that interrupted existing careers, many are also helping parents — particularly mothers — find work after divorce.
The report cited figures from the National Women's Law Center that said that, thanks to current gaps in pay between men and women, a woman who had held a full-time job for 40 years would come out approximately $430,480 short, compared to a man holding a job for 40 years. She'd have to work for almost another 11 years to hit parity with her male counterpart. Women over 50 are also the segment of the population most likely to be unemployed for long periods of time (although men over 50 come close).
Related: Millennials approach jobs as consumers
The kids are helping in a variety of ways — from paying some of the job hunting and training expenses for their parents to coaching them in modern technology and even collaborating with them, providing them with the benefits of their own skills as they reenter the workplace.
Sometimes they even make it possible for their elders to follow a long-cherished but unfulfilled dream in seeking out an alternate career path when their original field has been left behind.