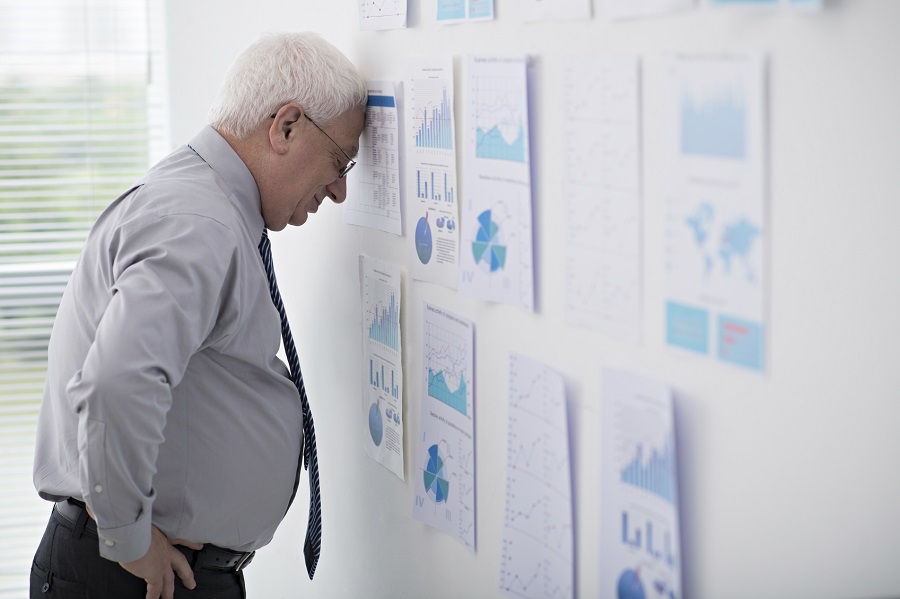 They may hope for retirement by 65, but they don't expect it.
An AARP survey has found that, while workers 35 and over are hoping that they can leave their desks behind by 65, they don't really think it'll happen.
Instead, while 87 percent of those surveyed who are working full time say they want to retire someday, and nearly 70 percent of those hoping to retire want to do so by age 65, just over half don't expect to retire—either by 65 or at any age.
Related: Longer lifespans too expensive, workers fear
That depressing statistic is actually in line with the Bureau of Labor Statistics, which predicts that labor force participation among 65–74-year-olds will hit 32 percent by 2022, up from 20 percent in 2002.
Even more depressing, although the group that wants to retire acknowledges that they will be working longer, fewer than one in five people across the GenXer and boomer demographics say that the thing that motivates them to get up in the morning is going to a job that fulfills them.
So if they're not getting up for the job, what's propelling people out of bed in the morning? A third (33 percent) are motivated by spending time with friends or family, but lack of money interferes with other interests, such as volunteering or donating to a cause (69 percent), or world travel (58 percent).
And people really aren't all that fond of their jobs; 49 percent of those who are working said they'd take a different kind of job if they could. The most popular alternatives? Something that helps or teaches others (30 percent) and something creative or artistic (25 percent).
If they ever get to retire, though, they're not planning on lounging around in bed; 85 percent said they'd like to travel, while 76 percent would pursue a passion and 69 percent would volunteer.
Not only are people worried about retirement (or its absence), about half of those 35 and older lie awake at night about money worries. And instead of counting sheep (or maybe because they're counting nonexistent dollars and running out of them), they're also fretting about physical health challenges (42 percent), relationship issues (22 percent) and—what else? Work—20 percent.
A third feel their health will be the most important challenge they face in the next five years (34 percent), while others feel their most important challenge will be related to their children (13 percent), their work (10 percent), (re)discovering their purpose (9 percent), their home (9 percent) or their romantic relationships (8 percent). And 62 percent dread, in the next 5–10 years, having health problems; 59 percent, losing someone they love; and 55 percent, having less money.