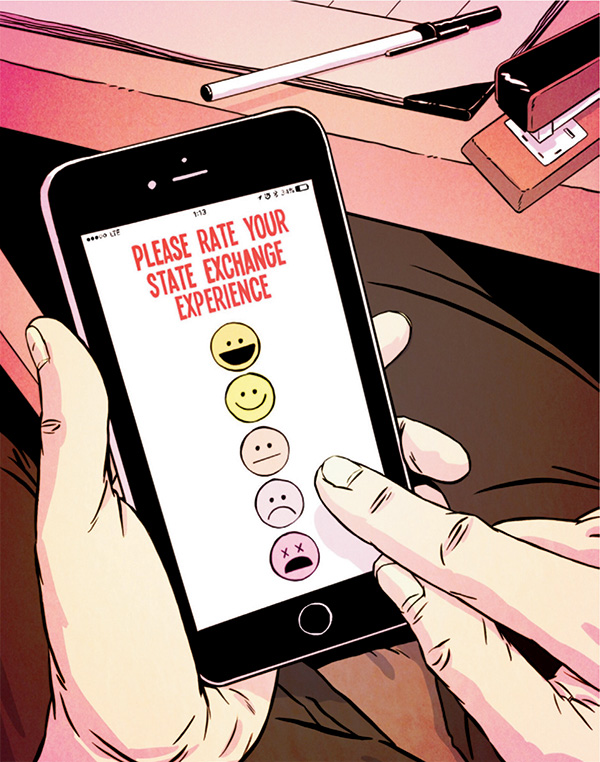 "I'm not sure what would need to happen, as most exchanges are already reaching out to brokers to increase participation.
I think it's more about education; CMS and exchanges need to stress the benefits, which may not be fully understood by brokers, and ensure that training is available and the system is easy to navigate (and, of course, guarantee that they get their commissions in a timely manner).
Cost: The ability to control health care spending by allowing employers to set a fixed dollar amount to contribute toward the total premium

Cost: The opportunity to qualify for tax credits

Employee choice: Brokers/employers can choose from several plans to meet a variety needs, supported by clear and straightforward online plan and price comparisons

Service: The exchanges provide strong service and support from enrollment to billing, as well as a dedicated call center
Commissions: Same commissions as what would be earned outside of the exchange."
Greta Flam
Director of Health Insurance Exchanges,
The Guardian Life Insurance Company of America
Related: And then there were 7
"Brokers are critical to state exchange success — both individual and small business marketplaces. In fact, states that have worked with brokers as important stakeholders have been, generally, more successful in driving use of their exchange and increasing enrollments.
Specifically, California and Minnesota have recently demonstrated success with broker partnerships by utilizing their own technology platforms to ensure control over how brokers enroll consumers. There are three things that motivate brokers to increase their use state exchanges:
outreach

engagement

easy to use/value added technology
State exchanges need to increase their outreach and education to brokers — a partnership with brokers has repeatedly proven to be an effective and essential way to reach the market. Perhaps most importantly, state exchanges need to invest in technology solutions like hCentive's that are targeted to brokers — exchanges need to be easy to use, intuitive for brokers, allow for fast enrollments and help brokers run their business more efficiently.
States that can do these three things will succeed in attracting brokers, and therefore, increase enrollments through their exchange."
Maydad Cohen
Senior Vice President and General Manager,
Government Solutions
Related: State-run ACA exchanges face tough choices
"I'll answer this question two ways since the exchange has the individual component and the group component.
Those brokers who have decided not to use the individual side don't want to waste the time and effort it takes to complete the application. Trying to validate information and jump through the hoops only to find out the individual doesn't qualify for coverage or they do but end up dropping coverage after one month.
There tends to be no ROI for the time invested when you look at the low compensation. For those using it, surprisingly enough you will find many people are eligible for a subsidy, but you need to process hundreds of applications to see any real return, then hope they keep their coverage.
Most brokers not using the exchange for the group side we find are pretty consistent. No education on why to use it. There is no value proposition for a broker to turn to the state exchange. The on/off exchange plans don't differ enough to create anything special and it doesn't make the job of a broker any easier.
We have a state based exchange: Access Health which is powered by bswift — so the technology is amazing. The problem is just because it's nice and shiny doesn't mean the products and services are going to appeal to anyone, especially if it isn't marketed to the folks on the front line who have access to all of the businesses. If brokers aren't buying in … small business owners won't even give it a thought."
Frank B Mengert
Director of Benefits Technology,
ebenefit marketplace
Related: 4 ways to improve employee retention with a private exchange