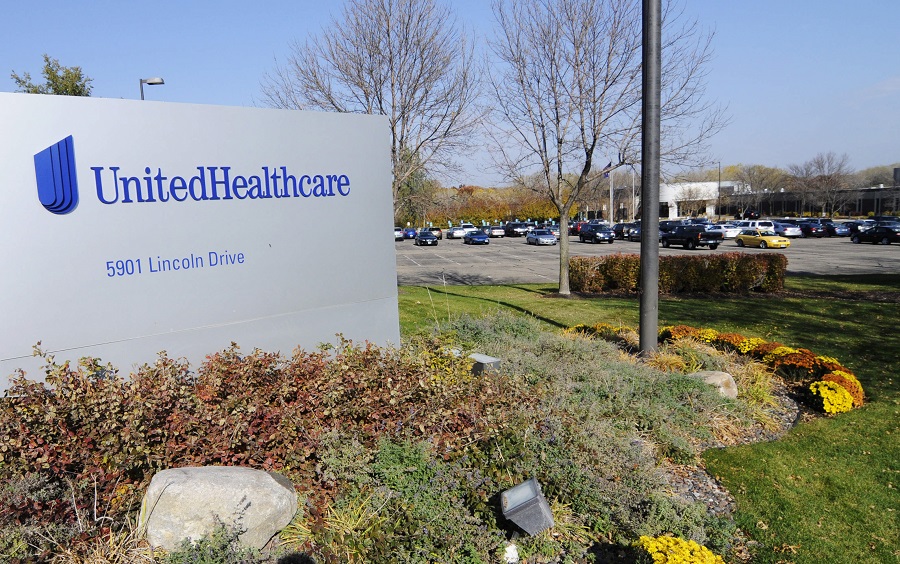 A federal appeals court has breathed new life into a qui tam action, or whistleblower lawsuit, alleging that some of the nation's largest health insurers have been systematically fleecing the government.
In an opinion published Wednesday, the U.S. Court of Appeals for the Ninth Circuit said that whistleblower James Swoben had made a strong case that major insurers like UnitedHealthcare, HealthCare Partners and Aetna violated the False Claims Act by skewing their reporting of patient health data to draw bigger government payments.
Related: Feds recover $2.4 billion from health care fraud
Swoben has "adequately alleged that the defendants' [Medicare] certifications were false and stated a cognizable legal theory under the False Claims Act," Circuit Judge Raymond Fisher wrote.
The suit was filed in 2009 by Swoben, a former employee of a California health plan provider called SCAN, as a qui tam action against that company and a host of other insurers that participate in what is called Medicare "Part C" or Medicare Advantage.
Related: 3 charged in $1 billion Medicare nursing home scam
Medicare Advantage allows qualifying patients—who are usually 65 or older—to obtain coverage through a private provider rather than directly through the government's Centers for Medicare & Medicaid Services, or CMS. In turn, CMS pays a per-enrollee premium to those private insurers. The premium is calculated using "risk adjustment data," factoring in things like chronic illnesses, which causes the dollar amount to go up or down.
Insurers regularly conduct retrospective reviews of the risk data submitted to CMS. But Swoben alleges that the systems the insurers have set up are designed only to report those factors that would increase payments, and not to catch over reporting errors that might cause the payments to go down.
The government intervened and prosecuted claims against SCAN, which was also alleged to have defrauded California's Medi-Cal program over more than 20 years using different means, but not the other defendants. SCAN settled out of the case in 2012 for roughly $322 million.
The case, which according to Swoben's attorney involves more than $1 billion in alleged over payments, drew high-octane defense counsel in the Ninth Circuit—Latham & Watkins for UnitedHealthcare; Gibson, Dunn & Crutcher for Aetna; O'Melveny & Myers for WellPoint Inc.; and Hogan Lovells for HealthCare Partners, which was acquired in 2012 by the dialysis chain DaVita Inc.
Insurers participating in Medicare Advantage are required to certify the accuracy and completeness of their submissions. "We do not see how a Medicare Advantage contractor who has engaged in" deliberately one-sided reviews "can in good faith certify that it believes the resulting risk adjustment data reported to CMS are accurate, complete and truthful," Fisher wrote.
The unanimous Ninth Circuit opinion reversed a lower court decision to dismiss the suit. Fisher wrote that the lower court had abused its discretion by denying Swoben's attorney leave to amend on the grounds that doing so would be futile and result in an undue delay.
The decision, which vacated a 2013 judgment by U.S. District Judge John Walter of the Central District of California and remanded the case for further proceedings, was joined by Ninth Circuit Judges Stephen Reinhardt and Jacqueline Nguyen.
Swoben's lawyer, Los Angeles solo practitioner William Hanagami, in an interview said he estimates the insurers collectively have defrauded CMS by more than $1 billion since the alleged conduct began in 2005.
He also expressed confidence that the suit would not face another motion-to-dismiss attempt by the defendants. "Given what the Ninth Circuit has said, they'd be ill-advised to do that," Hanagami said.
Michael Theis, a partner at Hogan Lovells who is counsel for HealthCare Partners, said his clients "respectfully disagree" with the decision and characterized the case as stale and baseless.
"The conduct alleged in the complaint is more than 10 years old, the complaint itself was filed under seal prior to DaVita's merger with HealthCare Partners in 2012, and the complaint was dismissed more than three years ago," Theis said in an email. "The government previously declined to intervene in the case, and we believe the allegations have no merit."
So far, the insurers have not denied that they conduct the kind of "one-sided" reviews Swoben describes. Instead, they argue Swoben has failed to point to any specific instance of risk data being fraudulently reported. Attorneys for UnitedHealthcare, Aetna and WellPoint did not respond to request for comment.
Although it did not intervene in the qui tam action, the Department of Justice argued in an amicus brief to the Ninth Circuit that the alleged conduct does run afoul of the False Claims Act. Noting that nearly a third of all Medicare beneficiaries are enrolled in Medicare Advantage, the government emphasized it has a "strong interest" in ensuring that the data submitted are correct.
In order to ensure the accuracy of data, CMS requires health plan providers to exercise due diligence, the DOJ wrote. "If a plan has not exercised such diligence—especially where it has implemented record-review procedures specifically designed not to reveal unsupported diagnosis codes—the plan's certification … is 'false or fraudulent,' under [the False Claims Act]."