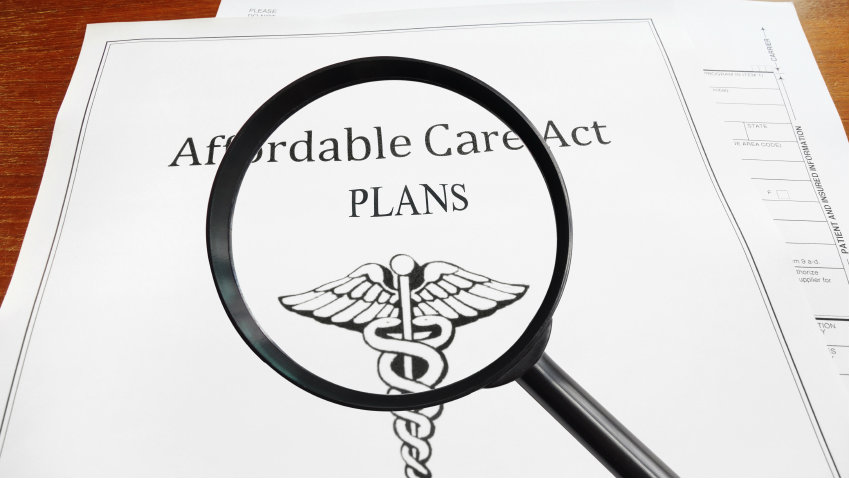 Pressure is mounting on Republicans to explain how they are going to repeal the Affordable Care Act without unleashing massive disruption to the health care system and the millions of Americans who have health insurance because of the landmark law.
A new study says 30 million people will lose coverage if the ACA is repealed without an accompanying "replacement" legislation aimed at preserving plans or offering new ones.
The researchers from the Urban Institute, which conducted the analysis, explain:
"The number of uninsured people would rise from 28.9 million to 58.7 million in 2019, an increase of 29.8 million people (103 percent). The share of nonelderly people without insurance would increase from 11 percent to 21 percent, a higher rate of uninsurance than before the ACA because of the disruption to the nongroup insurance market."
Republicans insist that they will not repeal the law without a solution for the millions dependent on Obamacare. Recently, however, they have suggested that the repeal bill they plan to pass will not go into effect for up to three years, which they say will provide them time to come up with a replacement.
Among the provisions of the ACA that are credited with expanding coverage is the individual marketplace, where 12 million people have purchased subsidized health plans; the expansion of Medicaid eligibility to those with incomes up to 133 percent of the federal poverty line; the prohibition on insurers denying coverage based on pre-existing conditions; and allowing children to remain on their parents' health plan until 26.
A similar study, conducted by Dobson DaVanzo, a health economics consulting firm, finds that 22 million Americans would lose coverage due to repeal of the ACA. It was that study that two influential hospital trade groups highlighted on Tuesday during a press conference urging Congress to rethink its repeal promises.
The American Hospital Association and the Federation of American Hospitals are warning that millions of additional uninsured patients will bring a deluge of uncompensated medical care and potentially torpedo hospital budgets. The effect on hospitals, as well as the millions they serve, could amount to a public health crisis, the groups say.
Other major health industry players are concerned about repeal, but are voicing them quietly. America's Health Insurance Plans, the main insurance lobby, has been meeting with Republican lawmakers in an effort to guide the repeal process in a way that won't cause major disruption to insurers that have gained customers due to the ACA.