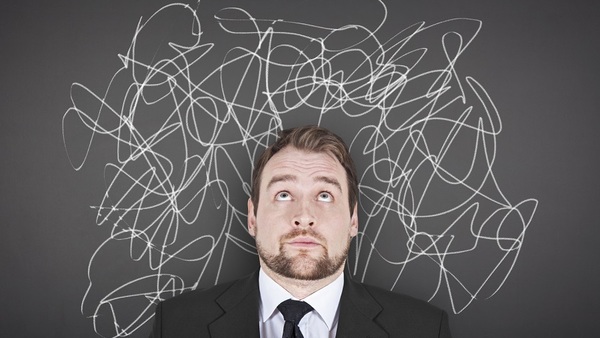 Brokers today face a decision with dramatic implications. The HR and online benefits administration software market is growing rapidly, with more than $1 billion in venture capital pouring into the space. Inevitably, this market will include purchases made by a broker's clients and prospects.
Related: 10 tips for standing out in the benefits industry
The big decision agencies serving the small- to mid-sized employer market are confronted with is whether to select an online benefits system for your clients, or let them all go and pick their own. Either choice carries considerable consequences, as the industry is on the cusp of a huge move by these small employers to administer their HR and benefits online.
Skeptical? Feel like you've heard that the move online is imminent for ten years and nothing has happened? Fact: Disruptive innovations are always things that people in the industry talk about for years before they actually happen. Then, when they do, they happen in a flash.
Online benefits technology is at the cusp of that flash. How do we know? We know because the market is close to fulfilling on the entire promise of the technology. Once the entire promise is fulfilled, everyone moves.
The promise of benefits tech includes everything from processing open enrollment and qualifying events to integrating with carriers and payroll, as well as administering a multitude of benefit funding strategies, managing 1095-Cs, and coordinating with the entire HR ecosystem.
This promise is very close to being fulfilled, but there is also another important factor at play — millennials.
You know them. For many of you reading, they are your children or grandchildren. Digital natives, they are often astonished (in a bad way) at how benefits are administered today. Paper processes, spreadsheets. Their reaction is visceral — for some, it is enough to make them want to throw up.
And they're getting older. With age comes power, and as they move into roles at their organizations with more decision-making power, they are increasingly insisting that the paper be tossed in favor of moving online.
Investors have seen all of this, and are responding by writing checks. Lots of checks, for lots of money. Venture capital financing has poured into companies that provide some semblance of online benefits technology to the 10- to 500-employee employer segment. These companies have big marketing budgets and are great at advertising online — whatever it takes to find themselves in front of your clients.
Related: 3 2017 resolutions for brokers
And this is in addition to the efforts of existing players — namely payroll companies — who are working furiously to build online benefits systems that they can sell alongside of payroll.
Which leads us to the biggest decision health insurance agencies that serve the 10 to 500-employee segment face over the next five years.
Do you let your clients pick their own benefit systems, or do you select a system and incorporate it as part of the value proposition you deliver to your clients?
In other words, let clients pick or select a system for them?
With the existence of more than 100 benefit administration software solutions, it is unlikely that your clients will all choose the same solution — or even the same five solutions. This is why the implications of the decision are so dramatic.
Imagine that you let your clients pick and they end up on ten different platforms. How is your team supposed to keep up with all of the updates and improvements those ten different systems make on an ongoing basis?
And then what happens when they can't, and so they end up not managing a client's system reliably? Mistakes. Incorrect deductions, mismanaged open enrollments. Bottom line: frustration for everyone and lost clients.
In the alternative scenario, you choose a platform and incorporate it into your value proposition. Your team takes time to understand the system you've selected. You identify how you can improve your agency's own internal processes and who is responsible for what. With confidence, you implement with clients in the manner that maximizes the likelihood of successful adoption.
In this scenario, open enrollments run smoothly because your team knows what it is doing and has confidence in its system. Clients are happy and so more likely to stay with you and refer you to friends.
Your close ratio with prospects goes up, as you begin to position your agency as addressing both their acute, transactional challenges with software and their long-term, strategic challenges with your strategic mind, experience, and problem-solving ability coupled with the best service and a strong relationship.
Sounds pretty good, right? So what is the downside?
The first downside is that this is going to be a lot of work and you won't really reap the benefits of that work for at least 12 months. Yes, maybe the new platform will help you win some new clients right away, but the work of implementing it with your current clients is a long-term investment of time and energy.
Related: Can brokers and employers keep up with 2017 changes?
The other downside of selecting a platform is that awful, anxious feeling that you might select the wrong one. You select the wrong platform, work hard to implement it with your clients, and watch as it doesn't make the investments necessary in product or support to stay as cutting-edge as it seemed when you originally selected it.
Other systems — systems you passed on when you selected yours — ultimately outshine your system leaving you at a disadvantage versus other agencies who happened to select the "right" system.
This is a risk. There is no doubt about it. In some ways it seems like it would be easier to wait to select a system for your agency until a market leader or leaders have emerged. A system that is more clearly going to be around for the long haul and make those important investments in its product and support teams to stay as cutting edge as the day you signed up.
Certainly the majority of agencies are in this boat right now.
The thing that makes waiting so tricky is that those millennials are not getting any younger. Those venture capitalists aren't known to be especially patient for their investments to pay off.
In other words — whether you select a system or not, your clients are going to begin getting online with or without you. As that happens, you risk inadvertently putting your agency in that dreaded position of being expected to maintain multiple benefits systems for clients who all picked their own.
How risky it is to wait depends on how many clients you have who are inclined to move online. This can be difficult to judge. Even your most blue-collar client may surprise you with a move online without you if the owner's 27-year-old daughter moves back home and takes over HR.
Rest assured, though, that this market is big enough that there will be multiple "winners" among the benefits technology firms.
Furthermore, we are finding at BerniePortal that the same four or five systems seem to be the ones being evaluated by "early adopter" agencies. There may be a hundred systems out there, but "early adopter" agencies already seem to have picked the top five that work for both the employer and the broker. In other words, the risk of choosing wrong is a lot lower today than it was even just a few years ago.
This column is adapted from the book "Online Benefits Technology: The Strategic Broker's Guide," found on Amazon.