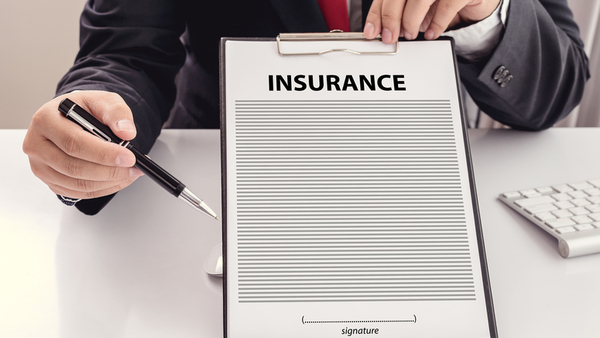 What if we could save $89 billion on health care this year? And it would be as simple as getting people to park their car in one place versus another.
Related: Getting creative on insurance costs

While changing patient behavior is difficult, we don't need a substantial overhaul to get there. We just need people to think different about how they shop for seven commonplace procedures.
According to data from SmartShopper, when people shop for a CT scan, they save about $507 on average.
Yet, with 80 million CTs performed each year, the potential savings is a whopping $40.6 billion. The savings for shopped MRIs is $20.3 billion; colonoscopies, $16.6 billion; mammograms, $2.4 billion; hip replacements, $2.6 million; hernia repairs, $3.3 billion and bariatric surgeries, $3.2 billion.
With big dollars saved throughout the system, there would be considerable ramifications. As the CEO of a company committed to helping people shop for their health care like an expert, here are the billion-dollar possibilities we could reap:
High cost providers would be displaced
I've had the experience of being surprised by a $5,000 bill for an MRI. But in a competitive marketplace, doctors would no longer be able to set prices that are not easily understood. High-cost providers would be obvious.
Related: Employees not setting aside money for future medical bills
In the past, experts argued that people who are sick will not be price sensitive. And while I agree, there are many preventative procedures and exams, as well as scheduled surgeries, where people can be sensitive to price. In fact, according to a report from The American Journal for Managed Care, about 43 percent of the health care services for commercially insured people is considered shoppable.
To date, price elasticity has played a minor role in health care compared with other goods and services. But we believe health care needs to play by economic rules. We've seen the effects market forces can have on health care through the lens of elective cosmetic procedures. Costs are held in check by competition. The industry develops new products and services to expand the market and compete with older services. And more providers are drawn to the market to meet the demand
We believe the rise of alternative care centers is creating a marketplace for non-emergency care. Pair that with rising out-of-pocket costs, consumer-friendly cost and quality tools, as well as incentives that align key players from health plans to employees, and there's a compelling reason why high providers just won't be able to overcharge anymore.
Employer health costs could be reinvested
Most CEOs carefully watch the bottom line. At Vitals, we place spending caps on employee travel. We make judicious hires. And we aggressively negotiate contracts to optimize every nickel and cent.
Related: High deductibles leading to health care avoidance
So a $5,000 bill for an MRI is out of sync with how we manage budgets.
Unjustifiably high prices — just one form of waste in health care — has led to rising premiums for businesses. In September, this publication reported that the cost of providing health coverage to the average U.S. employee spiked $500 over the previous year. For a small company with 500 workers, that's a $250,000 increase. For a larger company with 5,000 workers, that's $2.5 million more on health expenditures.
But redirecting patients to lower-cost care can dramatically impact the bottom line. Through a cash-incentive program, the state of New Hampshire reduced their health care spending by over $12 million in three years.
Those dollars can be put to work for organizations. They can be used to hire workers or invest in new equipment. They can be used to increase marketing budgets or better employee benefits. No one wants to see their hard earned money go to waste. Shopping helps ensure your workers are getting a fair price for a high-quality service.
Workers' wages would increase
Those soaring health insurance premiums impact more than the company's bottom line. They also reduce employees' take-home pay — and, in turn, consumer spending.
Related: Americans not saving enough for health care costs, survey shows
In fact, according to The National Bureau of Economic Research, premiums for employer-provided health insurance have risen 59 percent since 2000, far outstripping wage gains. For example, between 2003 and 2004 alone, premiums went up by 11.2 percent while wages increased only 2.3 percent.
As a short-term solution, cash incentives that encourage employees to redirect their care to low-cost, high-quality doctors pads the overall wages of workers. Over the long-term, reducing premiums boosts their take-home pay, giving them more purchasing power overall.
Consumers would have better health — and less debt
Another effect of high, opaque medical costs is rampant consumer debt. About 64 million Americans struggled to pay medical bills in 2014. Another 66 million didn't receive the care they needed because of the cost, according to a survey from the Commonwealth Fund.
This is a true public health crisis. People are delaying the care they need now, making it more costly later. Comparison shopping — not to mention actual price competition in health care — could make taking better care of ourselves more affordable, impacting overall population health.
Think about it: If we align incentives to prioritize shopping among consumers, we can make companies — and more importantly the people within them — healthier and more financially sound.