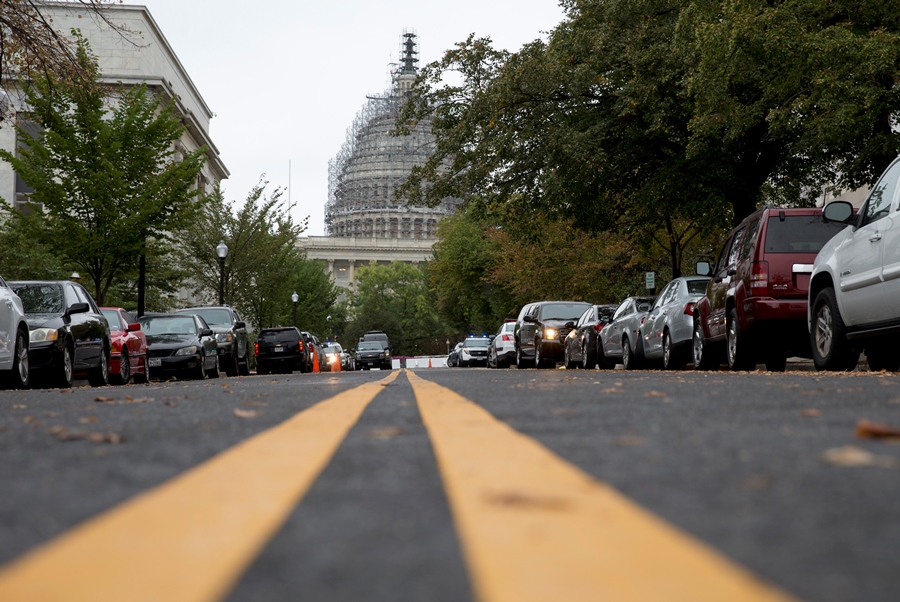 The Trump administration's so-called skinny budget asks Congress for $9.6 billion to fund the Labor Department, a $2.5 billion cut to the agency's existing budget.
The 21 percent proposed cut would be among the highest experienced by the 15 executive departments within President Trump's cabinet. The administration is proposing a 31 percent cut the Environmental Protection Agency's budget, and a 28 percent cut to the State Department.
"This Budget focuses the Department of Labor on its highest priority functions and disinvests in activities that are duplicative, unnecessary, unproven, or ineffective," according to language in the budget.
The proposal notes several programs within Labor it intends to target, and other policy initiatives that intend to improve the efficiency of employment-assistance programs.
Skinny budgets are often advanced at the beginning of a new administration's first term, and serve as a blueprint to a complete budget proposal, which is expected in the coming months.
The proposal does not address the Employee Benefits Security Administration, the arm of Labor charged with regulating the Employee Retirement Income Security Act and executing the review of the Obama-era fiduciary rule ordered by President Trump.
The Senior Community Service Employment Program, which is designed to transition low-income seniors into unsubsidized employment, would be cut under the proposal, saving $434 million from Labor's 2017 budget.
According to the proposal, the program has been "ineffective" in meeting its objective, as up to one-third of participants in it fail to complete the program, and of those that do, only half transition to unsubsidized employment.
The cuts to Labor and other federal agencies are proposed, in part, to fund an increase in defense spending. The 2018 budget requests a $52 billion increase in the Department of Defense budget, or 10 percent more than the 2017 budget.
Trump's budget blueprint also increases the discretionary budget of the Department of Homeland Security by 6.8 percent, or $2.8 billion. The budget would also allocate $4.5 billion in additional funding for border security and enhancement of the integrity of the country's immigration system.
"The Budget would aggressively implement the President's commitment to construct a physical wall along the southern border," according to language in the budget blueprint.
Last Obama budget called for increasing EBSA budget
Former President Obama's last budget proposed a $24 million increase in EBSA's budget, which was $181 million in 2016 for 949 full-time employees.
Some of that requested money was for EBSA's major case initiative, which was launched in 2013 and had resulted in the certification of 209 new major case benefits investigations by the beginning of 2017, and $631 million in returned assets to retirement and health plans.
Obama's proposal for the EBSA referenced Labor's fiduciary rule as a primary regulatory project, but it did not specify how much money would be spent on implementing and enforcing the rule, which is scheduled to be effective this April 10.
The Department is currently considering delaying the rule by at least 60 days.
EBSA oversees nearly 681,000 retirement plans, approximately 2.3 million health plans, and a similar number of other welfare benefit plans, such as those providing life or disability insurance, according to a Labor fact sheet. All told, those plans cover about 143 million workers and their dependents and include assets of over $ 8.7 trillion as of the third quarter in 2015.
In fiscal year 2016, EBSA recovered $777.5 million in assets, about $350 million of which was from enforcement actions.
It closed more than 2,000 civil investigations, more than 67 percent of which resulted in the recovery of assets.
Another 333 criminal investigations were closed in 2016, resulting in 96 indictments, and 75 guilty pleas or convictions for offenses related to employee benefit plans.