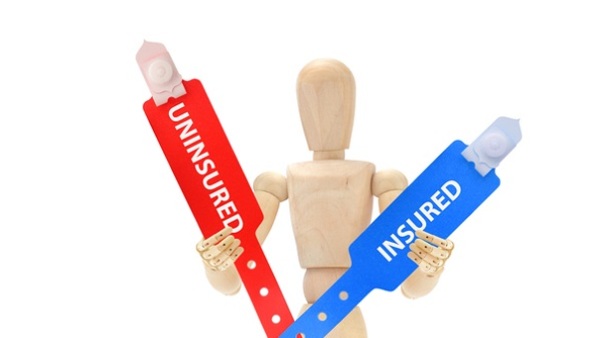 Changes proposed to attract additional Republican votes for the party's bill to repeal and replace Obamacare will narrow the amount of deficit reduction by more than half, according to the nonpartisan Congressional Budget Office, potentially further complicating conservative support for the legislation.
Changes proposed this week would increase federal spending to eventually raise the size of tax credits offered to older people to buy health care. Those changes mean the bill would reduce the deficit by $150 billion over a decade, down from a previous version's $337 billion, the CBO found.
The effect on insurance coverage and premiums is broadly the same as the past version of the GOP bill, the CBO said. The CBO determined last week that 24 million more people would be uninsured in 2026 under the Republican bill, compared to the Affordable Care Act. The changes to the bill included measures that could limit Medicaid enrollment, such as an option for states to institute a work requirement for able-bodied adults.
The Republican health bill is teetering on the edge of failure, after GOP leaders scratched a planned floor vote on the measure Thursday amid wavering support from conservative members. A new vote hasn't yet been set, and key provisions like scrapping some health benefit requirements, are still under negotiation.
Changes to bill
The alterations lower the amount that Americans can deduct from their income taxes for the cost of medical expenses. This would create a $90 billion pot of money, according to the CBO, which House leaders intend for the Senate to use to boost financial assistance for older working people.
Changes to the bill would also reduce the amount of savings from Medicaid, the federal-stage program for the poor that was expanded under Obamacare and Republicans are proposing to roll back. Changes to the bill would give more money to pay for older, blind and disabled people, while other changes would spend less federal dollars on services in New York state.
As the legislation, called the American Health Care Act, was originally introduced earlier this month, a 64-year-old earning $26,500 a year would pay $14,600 a year out of pocket for health insurance, compared to $1,700 under Obamacare, because the financial assistance under the Republican bill is much smaller for low-income older people in particular.
House conservatives have balked at the tax credits in general, saying they have the potential to create a new entitlement. Yet moderates, particularly in the Senate, have expressed concern over how the elderly will afford coverage, making the upper chamber the more attractive place to attempt to increase assistance. Still, lowering the deficit had been an asset for conservative budget hawks, and the new, smaller number may make it harder for those currently opposed to the bill to be convinced to flip.
House Speaker Paul Ryan and his GOP lieutenants can afford to lose no more than 21 votes in the chamber, presuming all Democrats vote against the bill.