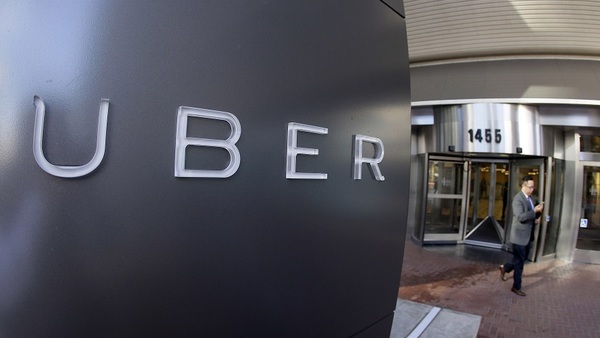 Learn to lead, or risk losing control of the company you founded.
Related: Uber-like bad behavior thrives in absence of HR
That's the lesson startup founders can take from Uber CEO Travis Kalanick, who is taking a leave of absence following a torrent of scandals over everything from his argument with an Uber driver and profanity-laced staff email to reports of rampant sexual harassment at the company and a bungled rape investigation in India.
No founder wants to get pushed out of their company, and venture capitalists want them around to sustain the vision that made the company worth the investment in the first place.
"Uber is the rationale for fixing a CEO," said Amol Sarva, who founded Knotel, which rents coworking space to startups, and who also invests in and sits on the board of several other companies. "The last thing we want is another one of those."
So they're urging them to seek professional help.
Ben Olds is one such professional. An executive coach with the Boda Group, Olds meets with clients once every week or two for about an hour.
Related: Domestic violence and the workplace
Their first sessions focus on identifying problems and shortcomings — things the startup founders rarely hear from the people around them. Then Olds sets about trying to fix them, assigning his clients homework to take back to the office.
Many founders, Olds said, lack the skills to have difficult conversations; they bulldoze other people and don't listen. In such cases, Olds tells his client only to ask questions in conversations over the next week, and then report back. His clients might spend six months doing exercises like that.
Related: Here's proof your startup needs HR
As for Kalanick? "My hunch is that he is not nearly the asshole that he comes across as," Olds said. "This guy had a great idea; he didn't have basic leadership skills."
For somebody like Kalanick, Olds would want to understand what provokes him. To find that out, he would talk through some regrettable incidents, in the hope of improving his emotional intelligence and avoiding bad behavior.
"While he is excellent at certain things, he needs to learn how to practice his own emotions," said Olds.
If that sounds like therapy, it is. Much of executive coaching focuses, like therapy, on helping CEOs gain the emotional intelligence they need to run their companies.
Some executive coaches use narrative therapy, in which clients sit down and write out their life story to get to the root of their issues.
Sunil Arora, an executive coach whose services are available to clients of Knotel, uses a method similar to talk therapy. Arora, who coaches about two dozen people at a given time, asks founders how they feel about 10 different mental lenses like money, power, status, luck, and ego.
The goal, for coaches and for investors, is to save founders from themselves before it's too late.
"The hardest, most volatile person to replace is a CEO," said Sarva. "This person comes in with the wrong habits, but replacing them is insanely hard."