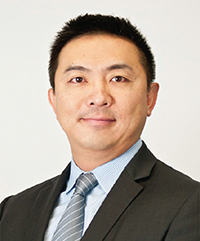 Donny Woo is the founder of Combined Benefits, a full-service benefits, commercial, payroll and HR consulting firm established 30 years ago.
Paul Wilson: How did you get started in the benefits industry?
I started as a life insurance agent when I was 22 years old. I was working in the restaurant industry and a friend said, "I know this guy who's making a lot of money in life insurance sales. Would you be interested?" And that's how I got started.
After a couple of years, I moved over to employee benefits and also gradually began working with retirement plans. During the last 10 years, we've also moved into P&C, we opened up a payroll company about four years go, and we also started an HR consulting firm last year.
PW: What are the biggest challenges you're dealing with right now?
Managing the agents— recruiting and hiring good agents and then training and retaining them. And marketing is another big challenge—trying to get my company's name out there so I can better compete with bigger shops.
As far as regulation, California just passed a single-payer bill and I don't know what will happen with that. What I do know is I have a client base and if I don't sell to them, someone else will.
PW: What keeps your clients up at night?
HR, compliance, rules and regulations. They just can't keep up, especially here in California. I see a lot of lawsuits, too, because some employers just don't know what they're doing. Some smaller companies just don't have a competent HR person to help manage their employees. Bigger companies usually have their HR department set up with a competent HR director. We generally focus on smaller companies—anything under 100 employees. I'd say there's a huge need in the 20-50 employee market. In smaller companies, business owners often wear many hats—accounting, sales, HR. When you don't have many employees, you don't generally have many lawsuits. But once you get to 20 or 40 employees, we see a lot of issues.
PW: How are you and your company taking advantage of the current changes and opportunities in the industry?
There are always going to be challenges. We can't control regulations or the law, but we can adapt and innovate. I see adversity as a business opportunity.
We began making technology a part of our platform about six or seven years ago. We outsourced it to a third party and we use their software. It took us quite a bit of time, a year or two, to finally get our clients set up and implemented in the system. That was quite a challenge. Our clientele aren't really technology companies—a lot of them are distributors and wholesale manufacturers. So the challenge is having them begin adopting and using the technology.
We've just have to train the clients and adjust mentalities to understand you have to adapt because that will help your bottom line.
PW: Why do you believe a comprehensive solution like the one you offer is so important? What are the advantages?
There are many different opinions out there on this. For years, many people have said that it's best to specialize. In a way, this is true, but customers today are looking for a streamlined process. They're looking for convenience and fast results. They don't want to shop around for different vendors. The key to providing a comprehensive solution is you have to do a great job from the very beginning. Once you earn their trust, they're going to trust you with other things.
PW: Do you see more brokerages moving in this direction?
I think eventually, it's going to move to the all-in-one model. It's hard to survive on just one thing. But we don't know what will happen in the future or what lies ahead for the health insurance industry—many people in the industry, both on the broker and carrier side, are predicting single-payer within the next 10 or 15 years. Who knows?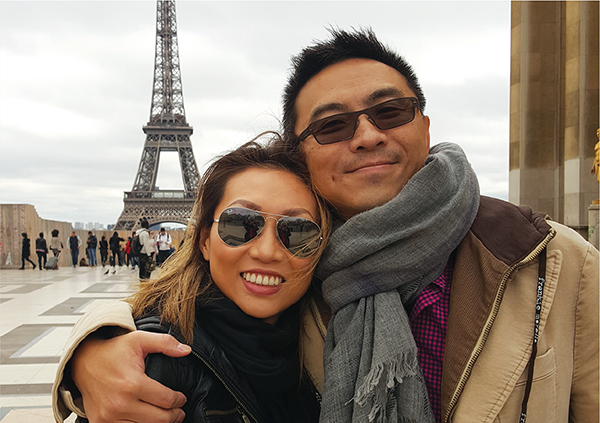 PW: Does that scare you or is it just another opportunity?
Of course it scares me, because 50 percent of my business is in the medical insurance industry. But again, you have to keep adapting and innovating. That's why we get involved in lots of different things. The next opportunity we're going to explore is the personal line.
I've been doing this for about 30 years now, our company has been around more than 20 years. We have a huge client base, but we only sell them group insurance. We haven't tapped into personal lines or life insurance. Boomers are retiring and there's huge opportunity there—a massive wealth transfer. Somebody has to do it; why not us?
But you don't want to wait too long to adapt. You'd better figure it out now and start preparing. That's the key.
PW: How do you deal with all the noise and decide what's worth pursuing?
A lot of it is learning from experience. For a while, we had separate CRM and CHRS systems, which required a lot of double entry. We learned from that and transferred to an all-in-one platform. That streamlined everything and it's saved a lot of time.
You sometimes make mistakes; you just have to make sure you don't repeat them.
PW: Any advice on working with diverse workforces?
In California, we have a very diverse culture. I have a Chinese background, and I would say 50 percent of my employees are Asian. I think you start from the management and owner side of things. Of course, we do everything by the book and make sure we don't violate anything. But also, it's just a matter of respecting each other and constantly communicating with your employees. Let them know you care for them and are here for them. That's our approach.
PW: What advice would you give someone who's interested in joining the profession?
I would tell them this is a hidden gem. You'd be lucky to get involved with this business. I'd tell them my personal story. I had pretty much dropped out of school and was working at a restaurant. I didn't know anything better until I was introduced to this opportunity and grabbed it. It was the best thing that ever happened in my life. I enjoy my success, I enjoy building a company, helping our employees, helping our clients, and earning good money. Where else can you find that type of career?
PW: You mentioned Zenefits earlier. What does the word "disruption" mean to you?
Opportunity. I'm glad this industry got disrupted; it's brought a lot more opportunity, so embrace it. If you innovate and continue to work hard, your business will grow. I'm not afraid of that word; I love that word.
PW: Who are your favorite innovators or sources of inspiration?
I've always admired Ben Feldman on the life insurance side. Ben's philosophy was always to simplify the sale and really care for the client.
And Conrad Parker, the founder of Zenefits is another one. I mean, I didn't like the way he ran his company, but the idea behind Zenefits was amazing. I never would have imagined a technology company could disrupt our industry the way they did. That is amazing.
PW: A lot of brokers are good at selling, but struggle when it comes to running their businesses. What are your keys to success? How do you find good people and create a strong culture?
I went through challenges just like any other agency. I came from a sales background, where we know how to manage clients, not employees. When you start an agency, you usually start with two or three people who help you with administration while you go out and sell. But once your company starts growing, you begin adding more employees, and it becomes more complex. You have to hire competent employees and continuously provide training and make it challenging for them. We're working with five or six different generations in the workforce and the ways each one communicates and engages is completely different.
I had a huge turnover about three years ago, and it ended up costing me almost one-fifth of my revenue. So I learned the hard way. After that, we started rehiring and retraining and we ended up changing about 80 percent of our workforce. When it happened, I almost wanted to quit this business. I'd had enough, and I'm sure a lot of agency owners have gone through similar things.
But we've restructured, found and retrained the right employees, and we've made things challenging and fun for them. I now have fewer employees than I did before, but they're doing a lot more work and accomplishing more for us.
PW: Finish this sentence: The key to success in this industry going forward is…
To keep innovating and challenging yourself. Don't give up. Find your passion and continue to find success through your hard work.