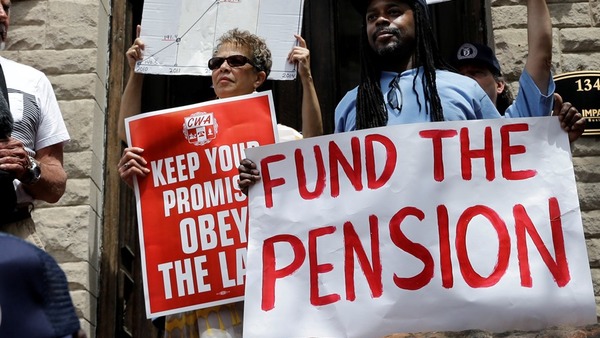 As if there's not enough to worry about in the retirement crisis, when people have so little saved, those who have pensions from states and local governments are likely not reassured about the performance of aggregate funding levels for those plans in 2016.
A brief from the Center for Retirement Research at Boston College finds that aggregate funding for state and local pension plans fell during fiscal year 2016, thanks to continued steady growth of liabilities even while poor stock market performance slowed asset growth.
In addition, the brief says, the funded ratio fell regardless of whether new or old accounting rules were used to evaluate their performance.
Under the traditional Governmental Accounting Standards Board (GASB) standard, which smooths market gains and losses over time, funding dropped from 74 percent in 2015 to 72 percent in 2016.
But things were even worse under the new GASB standard, which in 2016 had been in effect for financial reporting for its third year. It values assets at market, and under its determination, funding fell from 73 percent to 68 percent.
Only 14 plans, the brief says, "calculated a blended rate that was significantly lower than their traditional discount rate to value liabilities."
The good news is that improved stock market performance is helping plan assets to recover, and in 2017 funded ratios are expected to do better as well.
But it's by no means clear sailing ahead, since looking forward, the report says, the funded status of plans "will depend heavily on both future investment performance and adequate contributions."
Still, in 2021, assuming plans achieve their expected returns, the brief projects them to be 72.9 percent funded under the old GASB standard compared to 71.8 percent today, and 70.6 percent funded under the new GASB standard compared to 67.9 percent today.
But if funding levels are to improve beyond that, it adds, plans are going to have to reevaluate the method of calculating their required contributions.