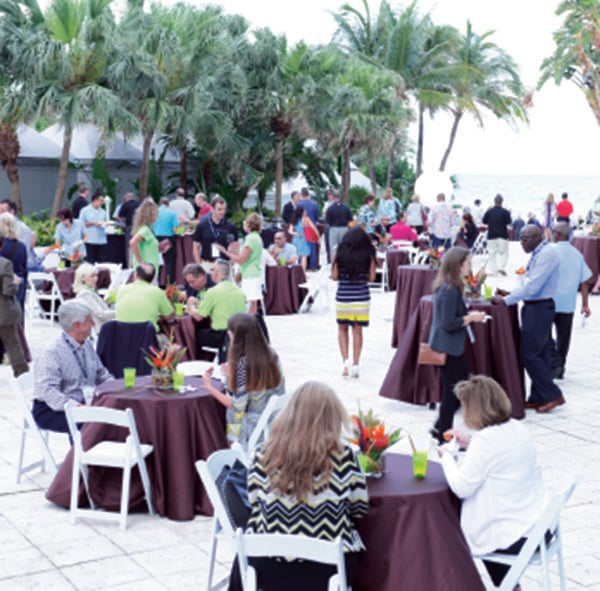 It seems benefits professionals can't say enough about the value they derive from industry organizations and events. In my conversations and interviews with brokers, I repeatedly hear about the many advantages of membership in groups like NAHU, CIAB and WIFS.
I may be preaching to the choir, but for those new to the industry (or veterans who might need a reminder) here are a few highlights from recent discussions with industry thought leaders on the importance of industry groups and conferences:
"Getting out of our comfort zones is paramount to growth, development and prosperity. Becoming involved in industry groups and being more active should be top of mind. Sit on a committee, mentor new agents, and further develop in a best practice group."
—Chad Schneider, chief sales officer, Code SixFour
"Once I joined [industry organizations], assumed board positions and took on responsibility, it became more imperative to stay in the business. I found the personal encouragement, mentoring, retreats and conferences essential."
—Cornelia Philipson, owner, Philipson Insurance & Financial Services
"Staying connected to organizations helps start conversations, which keep you up to date; and the dissemination of information through those organizations is invaluable."
—Jared Smith, national partnership manager, Interactive Health, Inc.
"I have had the pleasure of mentoring many women in my career, and I would have never met them if it wasn't for the opportunities I received in volunteer leadership serving on the national board of directors for WIFS … no one in this industry got where they are today without the assistance of someone looking behind and helping to pull them up."
—Susan L. Combs, CEO, Combs and Company
Encouragement, mentorship, self-improvement, relevancy… Sounds like a wish list for brokers struggling to make their way, doesnt it?
And while I'm not a broker, I can speak to these same sentiments. In my years covering the industry, I've learned a lot from reading reports and analyzing studies, but my greatest source of knowledge has been conversations with industry experts, whether in the form of a desperate call or email, or an informal chat over beers at an industry conference.
I know first-hand how daunting and intimidating it can be to join this industry and try to make your way. I also know the best antidote is a friendly smile on a familiar face.