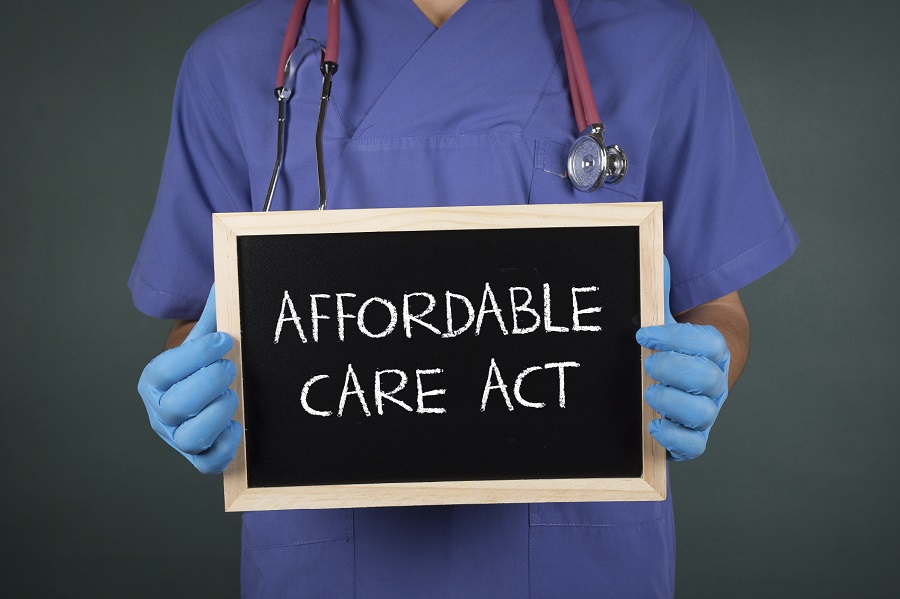 Amid uncertainty over insurer participation in ACA exchanges across the country, the New Hampshire exchange got a dose of relief, as three companies Wednesday confirmed their participation before the deadline.
Anthem, Harvard Pilgrim, and Centene's brand Ambetter by NH Healthy Families will continue in the Affordable Care Act marketplace in 2018, but Minuteman Health will not, according to the Associated Press.
"The Massachusetts-based nonprofit announced in June it was shutting down and hoped to reorganize as a for-profit company in time to offer 2018 marketplace plans, but it failed to secure necessary financing to do so," the Associated Press writes.
New Hampshire Insurance Commissioner Roger Sevigny expressed his appreciation to the three insurers for committing to the state's exchange.
"I have been deeply concerned about the stability of the state's individual health insurance market this year, as insurance companies have faced increasing costs and instability from the federal government," Sevigny says. "My department has been working closely with the companies and with state policymakers to try to find a path forward for our state."
Some premiums in New Hampshire are expected to increase by more than 40 percent, according to the Associated Press. The state insurance department has been working on a plan to offset those hikes, but a legislative committee recently rejected a key part of the program it wanted to enact.
Anthem – which has already announced it would scale back participation in the exchanges in Indiana, Ohio, Wisconsin, Nevada and California, last week said it would back out of Virginia's changes, according to Forbes.
"Today, planning and pricing for ACA-compliant health plans has become increasingly difficult due to a shrinking and deteriorating Individual market, as well as continual changes and uncertainty in federal operations, rules and guidance, including cost-sharing reduction subsidies and the restoration of taxes on fully insured coverage," Anthem said in a statement to Forbes. "As a result, the continued uncertainty makes it difficult for us to offer Individual health plans statewide in Virginia."
Two weeks ago, Anthem CEO Joe Swedish warned the insurer may leave more markets if the Trump administration didn't act on the CSRs, according to Forbes.
"If we aren't able to gain certainty on some of these items quickly, we do expect that we will need to revise our rate filings to further narrow our level of participation," Swedish told Forbes.
Meanwhile, Harvard Pilgrim Health Care is requesting an average premium increase of nearly 40 percent for its individual plans on Maine's Affordable Care Act marketplace in 2018. According to the Portland (Maine) Press Herald, the requested annual increase of 39.7 percent is by far the largest ever sought by any of Maine's three remaining ACA marketplace insurance providers. A year ago, the largest increase was 25.5 percent, a hike requested – and received – by Community Health Options.
Harvard Pilgrim cited higher costs and market instability as reasons for the magnitude of its requested increase, and suggested that it might have to exit the marketplace altogether unless Congress acts, according to the Press Herald.
"While we remain committed to the principle of everyone having access to affordable coverage, we can only continue to participate in the exchanges if there is stability in this market, and that will only come with immediate action from Washington," company spokeswoman Joan Fallon said in a written statement to the Press Herald.
As for Ambetter, the Missouri-based Centene Corp. — known as SilverSummit in Nevada — announced Monday that it would start selling plans on the Nevada exchange in 2018, so that all the state's rural counties will continue to have health coverage, according to ABC station KOLO 8 in Reno. SilverSummit will be the only carrier "so far" that will provide an insurance option in each of Nevada's 17 counties.
"We are grateful that SilverSummit has stepped up to the plate, offering relief to thousands of residents who thought they would be deprived of access to health insurance," Heather Korbulic, executive director for the Nevada Exchange, said at a press conference Monday, according to KOLO 8.