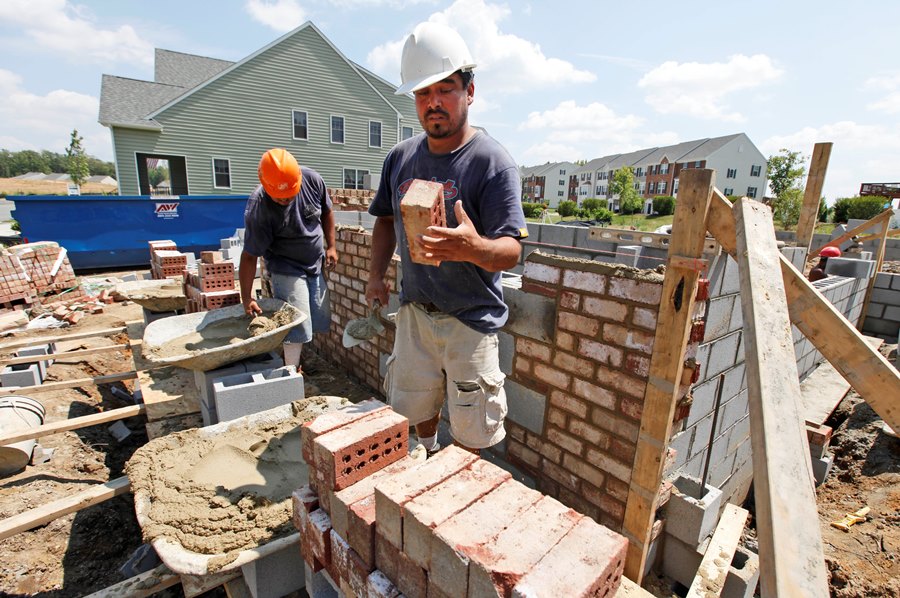 Baby boomers, Gen-Xers and millennials may not see eye to eye on everything, but when it comes to surviving and prospering in today's economy, all generations of union members say they want more opportunities for union-sponsored training and apprenticeships.
For decades, these programs have helped prepare union members for better, more fulfilling jobs that offer higher wages.
For unions, these efforts to expand training may help stem the tide of declining membership by strengthening member engagement, making it clearer to union members that their membership offers critical benefits that extend beyond the traditional role of collective bargaining.
In September 2016,we sponsored a study, conducted by the Economist Intelligence Unit (EIU), that aimed to better understand the dynamics that define the landscape of American union workers today, and in the years ahead.
The study surveyed more than 1,500 active U.S. union members who were 18 and over, and who worked across 15 different industries. Looking through a multigenerational lens, this survey uncovered key concerns and aspirations of millennial, Generation X and baby boomer union members from each group's unique perspectives.
Among its key findings, the survey found that a strong majority (67%) of union members of all generations – millennials, Gen-Xers and baby boomers – "actively seek to develop new skills."
A further 68% of respondents agreed that unions "should offer more training and opportunities to enhance skills." And 63% of union members wanted "to better adapt to changes in industry standards and technology."
Economic challenges drive need
The challenges faced by working Americans are profound and exist on multiple fronts, and training is a core element in helping workers compete in a fast-changing workplace.
Many union workers face stagnating wages and job insecurity as technological change and automation disrupt the traditional workplace.
The rise of the "gig" economy—comprising short term jobs with limited benefits—also is contributing to the rising financial insecurity of working people.
As the economy shifts, so too have the demographics of union membership itself. Millennials, who now comprise the largest share of the labor force, are coming of age in a very different economy than their baby boomer counterparts did in the second half of the 20th century.
These younger workers have already begun influencing workplace norms and attitudes that will inform the labor movement's future direction.
The desire for more union-sponsored training aligns with the survey's finding that millennial union members are far more likely than baby boomers to see new jobs from a technologically advanced economy as an opportunity for unions to gain new members (56% vs 45%).
This millennial desire to embrace technology is especially relevant now as millennials have come to represent the largest generation of potential union members.
For unions, increasing training would merely expand a role they have long embraced.
Already, unions train more than 450,000 workers each year, according to the AFL-CIO. "The labor movement continues today to be, by far, after the U.S. military, the largest provider of job training in the country," says Damon Silvers, the policy director and special counsel for the AFL-CIO.
Expanding such programs represents a key opportunity for unions to reaffirm their commitments to members' well-being.
Steve Early, a long-time union organizer, told the EIU that "construction unions have apprenticeship programs that enable tens of thousands of young people and increasingly people of color to learn skills as carpenters, plumbers, pipe-fitters and electricians."
When this work is unionized, he said, these apprentices gain skills and learn safe work practices, thereby decreasing the dangers of construction worksites.
Besides offering new skills and safety benefits, apprenticeships provide younger union members the opportunity to launch careers without incurring crushing student debt.
Often a combination of classroom study and on the job training, such apprenticeships help union members gain advanced skills as well as the ability to perform high-quality work in increasingly specialized fields.
For example, the apprenticeship program at the Northern California Laborers Training Center, which is affiliated with the Laborers International Union of North America (LIUNA), takes two and a half years to complete, and it includes coursework that covers such areas as math, blueprint reading, environmental remediation and OSHA regulations—as well as thousands of hours of supervised on-site work.
Such programs can be enormously important to the careers of younger union members as they secure higher-paying jobs that rely on advanced skills and knowledge.
Similarly, in Chicago, the Chicago Regional Council of Carpenters' Training Center, administered by the United Brotherhood of Carpenters and Joiners of America, provides no-cost apprenticeship training to several hundred new tradespeople each year, and advanced training to an additional 12,000 journeymen employed as carpenters, millwrights, pile drivers, lathers and other specialty craftspeople.
Over the course of a four-year apprenticeship, the CRCC estimates, apprentices receive, at no cost to them, an education valued at about $17,000 annually.
That's an appealing selling point to millennials and post-millennials contemplating the high cost of a college education, the potentially onerous burden of taking on student loan debt, and the uncertain outlook for employment in their field once they've graduated from college.
Baby boomers, to be sure, have their own challenges and opportunities where training can be beneficial. Many older union members fear demand may be waning for the skills they have built-up over decades.
They want to improve their position but need additional training to help make that happen. With cuts to government-funded work programs and a reduction in the number of employer-sponsored training opportunities, unions can seize the opportunity to step in and meet the increased training needs of their older members.
This could include outreach to inform older union members about training opportunities, including online learning. Equally valuable would be additional mid-to-late-career training initiatives, as well as apprenticeships specifically designed to help older union members balance training and skills with personal and family responsibilities.
Finally, unions could offer mid-career counseling, skills assessment and logistical help for those willing to move to new locations or switch companies for new jobs or training.
A partnering approach
To expand their training offerings, unions may need to consider new and creative ways to partner with businesses and government.
Programs work best when they include integrated on-the-job training, personal guidance and classroom instruction, and they are operated by sponsors representing both employees and employers.
By working together to share benefits as well as the costs, such partnerships can lead to improved job satisfaction, higher productivity and a more skilled workforce that can better compete in a global economy.
Here, unions can take the lead to ensure that the objectives of members are met and that the skills learned are portable.
Proven models already exist. In the building and construction industry, for example, the AFL-CIO reports that thousands of local Joint Apprenticeship and Training Committee groups already oversee apprenticeship and journey-level training for occupations in the growing energy conservation and alternative energy fields.
There are also national joint training programs involving unions and employers in the auto, telecommunications, steel, hospitality, health care and aerospace industries, including 72 in the steel and rubber sector alone.
As far back as 1969, the Service Employees International Union—specifically 1199SEIU United Healthcare Workers East—partnered with the League of Voluntary Hospitals and Homes in New York City to create the first and largest multi-employer training partnership in the health care field.
Still operating, the partnership has since been expanded to include multiple programs addressing needs not just in New York City but also across the states of New York, Massachusetts, Maryland and New Jersey, as well as Washington, D.C.
These training and education programs are typically funded by contributions from employers at a level negotiated between them and unions, sometimes supplemented by public and private grants, tuition and fee-for-service charges.
In one unique example of the programs that have flowered from the 1999SEIU initiative, Philadelphia's District 1199C Training and Upgrading Fund serves not only union members but also unemployed and underemployed individuals in their communities.
An article in the 2014 edition of Perspectives on Work, an annual publication of the Labor and Employment Relations Association, reports that since its founding in 1974 this program has been a source of new, highly qualified employees and union members, advancing the interests of labor and management alike.
Indeed, employers have just as much to gain from union-management training initiatives as their union partners—especially at a time when many traditionally unionized industries are struggling to replacing aging baby boomers who are retiring from the workforce and taking their lifelong skill sets with them.
Benefits include a pipeline of qualified workers, employees who are trained in the specific needs of participating employers, and, in many cases, reduced employee turnover.
According to the Department of Labor, for example, 91% of workers who complete an apprenticeship program remain employed nine months later.
The DOL also notes that businesses may qualify for state-based tax credits for sponsoring apprenticeship programs.
By partnering with unions and others, including universities and government entities, employers can help assure themselves of a reliable workforce for less than it would cost them to train that workforce on their own.
Expanding unions' relevance
Times are changing, and so too are America's unions.
The main challenge for unions is to respond in ways that strengthen membership engagement, attract a new and more diverse membership and strengthen worker advocacy.
Reinvigorating unions' commitment to training—by providing members with more training and new kinds of training—will provide numerous opportunities to expand the relevance of unions.
Demand is strong from union members who want to gain additional skills to do high-quality work and achieve solid, middle-class incomes—not just in traditional sectors like construction and manufacturing, but in new industries that require cutting-edge skills and technological knowledge.
More effort by unions to provide training will go a long way to cement union standing in the eyes of millennials and boomers alike—and make a positive impact on the day-to-day lives of American workers.
Scott Boyd is head of Taft-Hartley Solutions at Prudential Financial.
0305796-00001-00