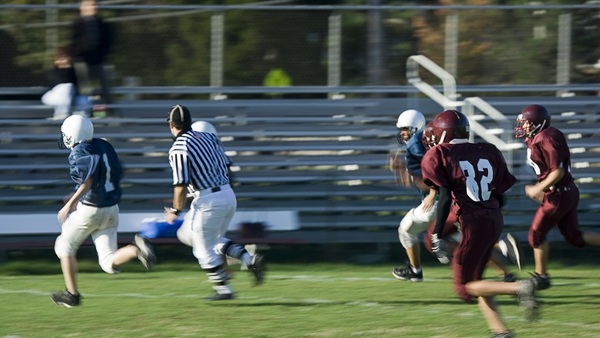 The essential job of a coach is to train, develop and position people to succeed by effectively using their talents. When the season starts, the coach should be able to step back and let the team perform.
Football teams have been hard at work now for weeks, preparing for their busy time. Let's think about why that's necessary for success in the season that lies ahead. After all, football players have had extensive experience in the past. They're well aware of what it takes to compete and win. Aside from getting into shape, why is it so important that they spend weeks on end practicing before the season starts?
I think about the attitudes of great coaches. Bill Belichick, generally regarded as the best pro football coach today, is famous for responding in interviews: "He did his job." He boils all the emotion and turmoil of performing at your peak during crunch time into a summary of what you need to do as part of a successful organization. You should know your role, trust your teammates and execute as planned. Nick Sabin, arguably the best college coach of his era, was asked a question last fall that led him to respond "…losing is never acceptable." In different ways, great coaches get players to respond at the highest level when it matters most.
How does this relate to helping employers create great benefit programs? We, too, have a busy season: the annual enrollment of most employer groups. We're measured by happy employers who feel they have put together a great benefit program, and by employees who find their voluntary options to be relevant, affordable and easy to purchase. We need to ask what our team needs to practice to be prepared for our own season.
Football teams have new people on the squad who have not worked together before. It's very likely we're in the same boat. New associates need to understand their role in the benefits playbook. Associates supporting benefit programs need to understand the products, the enrollment methods and communications material. They must know how to make sure programs are appropriately designed. We can get out of shape, too. If we had a successful fall the year before, we need to remember we have started back at zero this fall. We cannot afford to lose our competitive edge.
We need to coach ourselves and our team members to prepare for open enrollment. We need to go over the attributes of our key accounts and identify our go-to people. We need to review the playbook for successful enrollment based on employer size, complexity of the product mix, locations, languages and other practical matters. We need to go over every detail of important accounts with the obsession for excellence of great coaches.
Finally, let's not forget the needs of our players. The fourth quarter can be burnout time. While football players might become more susceptible to injury as the season wears on, our team members can suffer from mental fatigue. Make sure you plan a little fun for your people during the fourth quarter, whether team pizza lunches, extra time off when business flow reduces, extra coffee, doughnuts, or other goodies to help reduce stress.
Soon enough, we'll be competing for real. As we tune up for open enrollment season, keep in mind success will be measured by our ability to "just do our job." As Belichick says: "I'm not worried about the other 31 teams".