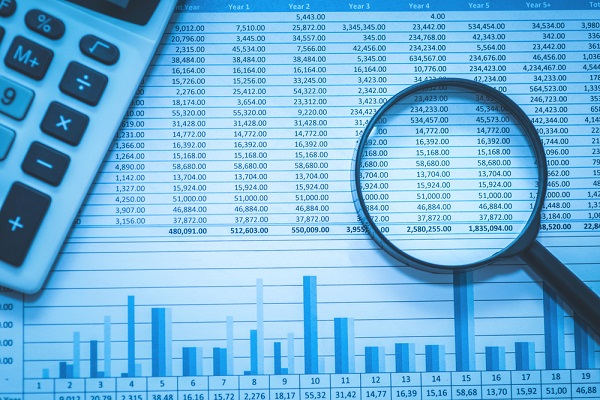 Sen. John McCain has put terror in the hearts of health insurance policy analysts throughout the country.
By announcing that he will oppose the Graham-Cassidy-Heller-Johnson Affordable Care Act change bill, he raised the possibility that any Graham-Cassidy impact forecasts they have published this week, or are now working on, may already be as obsolete as ancient Etruscan guides to interpreting chicken entrails.
Republican congressional leaders have been rushing to push Graham-Cassidy through the Senate by Sept. 30, in time to make use of special Senate budget reconciliation rules that let supporters of budget measures get those through the Senate with just 51 votes, rather than the 60 votes normally required.
Related: Insurers join hospitals, doctors opposing new Obamacare repeal
McCain's opposition to Graham-Cassidy means that Republicans may have trouble rounding up support from even 50 senators for the bill. Sen. Rand Paul, R-Ky., has already come out against it. At press time, Susan Collins of Maine and Lisa Murkowski of Alaska had not expressed any joy about the idea of voting for it.
But McCain himself said he objects to the rushed, partisan process Senate Republicans have used to develop and consider the Graham-Cassidy proposal, not necessarily the content of the bill.
Sens. Lindsey Graham, R-S.C., and Bill Cassidy, R-La., were the leaders in developing the bill.
"I would consider supporting legislation similar to that offered by my friends Senators Graham and Cassidy were it the product of extensive hearings, debate and amendment," McCain said in the statement explaining why he is voting against Graham-Cassidy. "I take no pleasure in announcing my opposition. Far from it. The bill's authors are my dear friends, and I think the world of them. I know they are acting consistently with their beliefs and sense of what is best for the country."
One possible conclusion is that, even if the current version of Graham-Cassidy fails, it, or a new version of it, could return. Agents and brokers who be part of the ACA change game may be able to find new ways to use the old Graham-Cassidy impact analyses, and other useful Graham-Cassidy-related documents.
Here's a look at 10 tools that might be useful for producers who want to fuel their health insurance policymaking efforts with verifiable facts and numbers. Note that we had a much easier time finding detailed analyses posted by critics than to find comparable analyses posted by supporters.
1. The Graham-Cassidy bill, and supporting documents.
Graham posted the text of the bill, related documents, and a recording of the bill launch video here.
2. Comparisons of Graham-Cassidy with the ACA and major ACA change proposals.
Legal analysts at Faegre Baker Daniels L.L.P., a law firm, have posted a helpful comparison chart here.
The Faegre Baker chart includes the ACA and Graham-Cassidy.
It also includes two House Republican ACA change bills: the American Health Care Act bill and the Better Care Reconciliation Act bill.
The Alaska Department of Health and Social Services have posted another side-by-side analysis, prepared by analysts at Manatt Health, another law firm, here.
3. An analysis of how Graham-Cassidy would affect each state's federal health program funding level.
Graham-Cassidy would eventually replace the ACA Medicaid expansion, Basic Health Program, ACA exchange plan premium tax credit program, and ACA exchange plan cost-sharing reduction program with block grants for states.
Analysts at Avalere Health, a consulting firm with a wide range of clients, have published data on how the block grant program would affect each state's funding level here.
Would-be health finance policy players might be able to use the Avalere Graham-Cassidy impact analysis to estimate how any effort to replace the current subsidy programs with state block grants might work.
4. Rating agency analyses.
Perhaps because the Graham-Cassidy proposal is still new, and, originally, appeared to be a dark horse challenger to the bipartisan ACA change efforts at the Senate Health, Education, Labor and Pensions Committee, the rating agencies have not produced high-profile, detailed analyses of the proposal.
Analysts at Fitch Ratings did post a commentary here.
The analysts suggested that states might have the flexibility to deal with changes in federal health program funding.
"Negative implications for entities that rely on state support, including school districts, cities, counties, and public higher education institutions could be more significant given their generally more constrained budgetary flexibility," the Fitch analysts said.
5. How efforts to include the cost of preexisting conditions in premiums might affect premiums.
Analysts at the Center for American Progress, a research center typically viewed as being sympathetic to Democrats, posted an analysis here that shows what could happen to individual major medical insurance premiums if states used the Graham-Cassidy ACA rule waiver provision to let insurers include the full cost of treatment for pre-existing conditions in enrollees' premiums.
The center analysts show, for example, that an enrollee with metastatic cancer could face a rate-up of $142,650.
The chart does not appear to reflect how major medical insurance rate-ups actually worked in the past, before the ACA prohibited use of rate-ups for people with pre-existing conditions, but would-be health insurance policy shapers might find the chart useful when they are thinking about some common catastrophic conditions might affect a health plan's claim costs.
6. How Graham-Cassidy might affect the number of people with health insurance.
The Center for American Process posted another interesting forecast, of the number of people in each state who might lose coverage as a result of Graham-Cassidy changes, here.
Producers who like the ACA and oppose Graham-Cassidy could use that data to oppose the Graham-Cassidy bill or other bills that would make similar changes in ACA programs and rules.
Producers who support the Graham-Cassidy bill and similar bills, or who want to analyze similar bills, might be able to use the data to something no analysts seem to have tried to do: Estimate how much the ACA and various proposed alternatives actually cost per extra insured life in each state.
It's possible that ACA opponents could use data from the center, which supports the ACA, in efforts to come up with cheaper alternatives.
7. How would Graham-Cassidy affect healthy, moderate-income 60-year-olds?
AARP has published detailed, state-by-state impact figures here.
The AARP analysts show how they believe Graham-Cassidy changes could affect the premiums and out-of-pocket costs of an insurable 60-year-old with an income of $25,000 in 2020.
8. How would Graham-Cassidy affect health insurers' taxes?
Health insurers strongly oppose the ACA health insurer tax. They argue that, in the end, the tax hurts the enrollees, because insurers must include the cost of the tax in their premiums.
Marilyn Tavenner, the head of America's Health Insurance Plans, a major health insurer trade group, argues in a letter sent to Senate leaders that Graham-Cassidy would leave the ACA health insurer tax provision intact and lead to health insurance customers paying an extra $158 per year.
Leaving the tax in place will lead to the customers paying an extra $267 billion for health insurance over 10 years, Tavenner writes.
9. How would Graham-Cassidy affect federal support for Medicaid?
Analysts at the Center on Budget and Policy Priorities, a research center typically viewed as leaning toward Democrats, has posted a table showing how the Graham-Cassidy Medicaid funding changes might affect federal support for each state's Medicaid program in 2020.
The end notes for the analysis, which is available here, includes helpful links to other data sources, such as Congressional Budget Office reports.
10. What do voters think about Graham-Cassidy?
We found one public poll report.
The report was sponsored by a group with an obvious ax to grind: Save My Care.
The group hired Public Policy Polling, an outside organized based in Raleigh, North Carolina, to conduct a survey of 638 registered voters.
The group posted the survey report here.
About 50% of the survey participants said they disapprove of Graham-Cassidy, 24% said they approve of Graham-Cassidy, and 27% admitted that they did not know what Graham-Cassidy is.
When asked about their preferred approach to the Affordable Care Act, 32% said they would like to see Congress repeal the act and start over, and 63% said they would like to see Congress "keep what works and fix what doesn't."