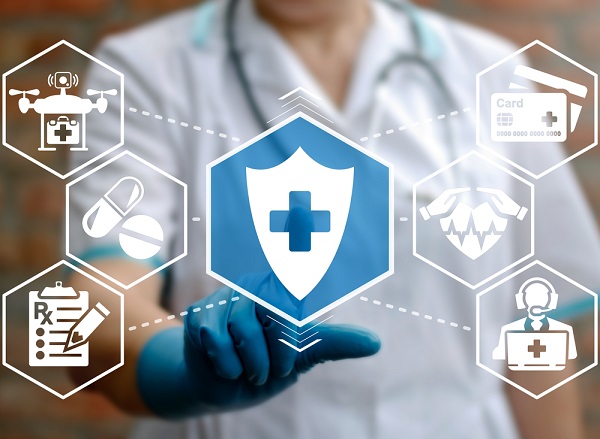 The days of one-size-fits-all, scattershot approaches to health care may be on the wane. A National Institutes of Health program, the All of Us Research Program, aims to customize patient care to a fine degree that would both improve patient health and reduce patient care costs by creating a more-efficient health delivery system.
All of Us is essentially an umbrella program to fund and develop the Precision Medicine Initiative, described by NIH as "a revolutionary approach for disease prevention and treatment that takes into account individual differences in lifestyle, environment and biology." PMI was created last year with a $130 million allocation to NIH to build a massive research participant group. The goal: using a research cohort of 1 million U.S. patients, drill down on the effects of genetics, lifestyle and environment on health and — by extrapolation — medical care.
The ambitious undertaking, which has a 10-year timeline, got a huge boost when the first three providers of research participants were recently awarded grants by NIH. The groups — dubbed the Southern All of Us Network, the Southeast Enrollment Center, and All of Us, Wisconsin — received a collective $13.8 million to enroll members of their provider groups in the national program. Hospitals, universities and research groups comprise the bulk of the organizations that will be solicited for participants.
"These awardees will extend the geographic coverage of the program and strengthen its reach within underserved communities, including lower-income, Hispanic and Latino, African American, American Indian and rural communities," NIH said in a release.
It's essential for the success of All of Us that the study group to reflect the diversity of the general U.S. population, says All of Us director Eric Dishman.
"Expanding our national network of health care provider organizations enhances our ability to reach communities traditionally underrepresented in medical research," Dishman says. "Working with participants across the country, we hope to contribute to medical breakthroughs that may lead to more tailored disease prevention and treatment solutions in the future."
As scientists and healthcare professionals have learned more about the role genetics, lifestyle and environment play in personal health, it has become increasingly clear that the current health delivery system is aimed at a norm that may not actually exist.
PMI is emerging at a time when healthcare organizations are becoming sufficiently wired, through telemedicine, personal tracking devices and other technological advances, to begin to create patient profiles far more detailed and useful than ever before. Caregivers can not only stay in constant contact with patients, but can analyze their health characteristics in real time to accumulate a wealth of patient information. Now, NIH wants to connect the information to customized care — thus greatly reducing the cost of care by eliminating unnecessary treatment based on a lack of patient knowledge.
A small invitation-only pilot program of some 2,500 patients is already underway to help guide NIH's direction as the numbers grow. NIH plans to offer participation next year to any U.S. individual. But the addition of groups like All of Us, Wisconsin and the Southern All of Us Network point to NIH's strategy of enlisting large groups with thousands of potential members to hit the one-million-participant target.