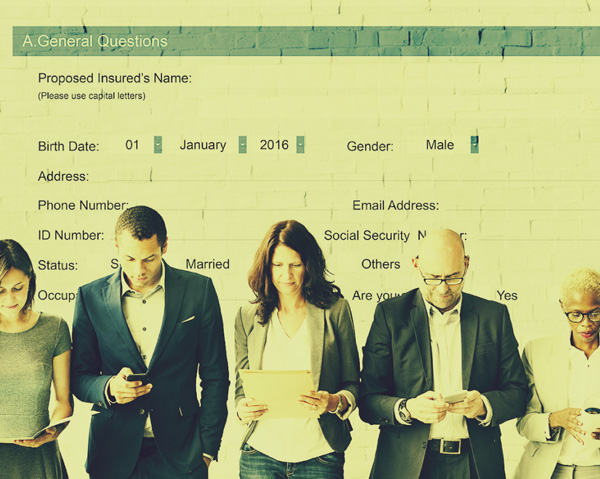 Manage expectations
Open enrollment is upon us! That means long days on top of sleepless nights and weekends just to keep up with the fourth quarter rush. Despite the fact that every year we tweak and tighten our procedures to make things go smoother, we've found that there's no avoiding the stress of enrollment. While there are certainly a multitude of moving parts in this process, many of which are completely outside of our control, there's always one tried and true practice we must keep in mind. That, of course, is managing client expectations.
The saying goes, "You don't know what you don't know," but employers do know the process of open enrollment. Yet they continue to drag their feet year after year. I get it. They're extremely busy and insurance is the last thing they want to deal with. That's why it's our job as consultants to lay out a clear plan for the employer with a list of each parties' duties. If you don't manage their expectations through the whole process, prepare to be thrown under the bus at every bump in the road.
It's always best to start as early as possible in the fourth quarter. The later you start, the harder it is to fix unexpected problems, and you know there are always a few. We provide employers with a timeline for each party to get tasks completed, with specific detail and deadline dates. If the employer misses the deadlines, then we advise them to expect delays and challenges. Always buy yourself at least a week of additional time for problems to be resolved. If you think ID numbers will be released in a week, tell them it can take two. It's always better to underpromise and overdeliver. If you overpromise and under- deliver when you know it's not feasible, be prepared to have daily calls and unpleasant emails from the employer.
In the end, the blame will usually fall on the consultant, regardless of the situation—this comes with the territory. That said, our territory must also include being proactive, organized and ready for potential monkey wrenches. However, we're seasoned consultants, so our experience tells us that we can have all these pieces in place and still run into hiccups. For this reason, especially when tensions are high during open enrollment, I urge you to make your first line of defense a set of properly managed expectations.
John W. Sbrocco, CSFS, health care strategist, Questige Consulting
Tinker, tailor, Plan
1. Personalize communications to make them relevant. Only a third of employees say their company's benefits communications address their life stage and personal situation. This may be why only 50 percent of employees say they're confident they made the right decisions during last year's enrollment. For brokers, this presents an opportunity to help employers tailor their communications to show how benefits are relevant—whether employees are having children, getting married, buying a new home or even caring for an aging parent.
2. Leverage benefit communication firms to drive participation and engagement. A third of employers who partnered with a firm saw an increase in enrollment, according to MetLife's enrollment research. Of these, a third saw increases of more than 20 percent on average in high-deductible health plans, voluntary and wellness benefits. Brokers should view benefit communication firms as valuable resources in helping employers drive increased participation and overall employee engagement.
3. Make financial wellness a priority. When designed and implemented well, financial wellness programs can address employees' specific financial concerns. Brokers have an opportunity, especially during enrollment, to help remind employees about the value of this resource when it comes to identifying benefits that meet their needs. And, if employers don't yet offer a comprehensive financial wellness program, it's a key time to begin planning for the year ahead.
Randy Stram, senior vice president, group benefits, MetLife
FSAs and HSAs
Brokers and their clients can maximize enrollment in consumer-driven benefits and help employees become savvy health care shoppers during open enrollment by communicating the following information to employees:
1. The key benefits of opening an account. There are a few key benefits that employees should be aware of, including:
Triple-tax savings;

Convenience;

Meeting out-of-pocket maximums, copays and coinsurance;

Supplementing health plan coverage;

Saving for "big ticket" items; and

Saving for expenses in retirement.
2. How to maximize contributions. Start by educating employees about the current contribution limits, the tax benefits of funding their accounts, and relevant employer matching, and tools available to help them estimate their annual health care needs. Consider directing employees to an online FSA or HSA calculator to help them plan their contributions and estimate savings.
3. What, if any, spending deadlines apply. If the FSA has a spending deadline, be sure to communicate that clearly to employees. You will want to take time to clarify any extensions that you offer, as well, such as a carryover option, a grace period, or a run-out period.
4. How to track expenses throughout the year. Encourage employees to anticipate potential expenses and connect them with online tools that can help them track their spending as the year progresses so they avoid any surprises at year end.
5. How to invest HSA funds. If the HSA comes with an investment platform, be sure employees understand how this feature works and how it might benefit them.
6. What is an eligible expense? The list of eligible products and services for FSAs and HSAs includes many unexpected items. Helping employees understand what's eligible enables them to make wise use of their accounts for timely, personally relevant products and services.
7. How to save time and reduce health care paperwork. Employees can save time and eliminate paperwork by using an FSA or HSA debit card. Because it links directly to an individual's account, they do not need to file a claim for reimbursement.
Jeremy Miller, founder & president, FSAstore.com/HSAstore.com
Break it down
1. Plan early and understand your clients' objectives so that you can bring appropriate solutions.
2. Deliver communications in bite-sized pieces for constituents to understand at a scheduled frequency.
3. Build support at the executive level, especially if you are implementing new solutions.
4. Debrief following open enrollment to ensure goals and objectives were met and lessons learned are discussed.
Cara A. Kirsch, vice president, SilverStone Group
Early and Often
One of the most critical components of a successful enrollment is the employee experience. Ask clients: Do your employees know where and how to enroll? Do they know the deadline? Can they quickly and easily access the site? Is there a centralized location where employees can find information? Is it in a format that the employee can easily share with his or her significant other? How can the experience be simplified (autofill fields, centralized enrollment center, etc.)?
Support employees through enrollment by tracking their progress. Send additional support through a follow-up email that contains information such as how much time is remaining to enroll, contact information for questions and any additional information they need to complete the forms, as well as a value-proposition infographic to remind them of the savings.
Start the education process before enrollment with educational tools, lunch and learns and webinars. In materials, be sure to answer how voluntary programs complement the core offerings, why they may need certain benefits and the value of the programs. Look to use new technology tools that can give employees instant access to benefit information on an opt-in basis.
Peter Marcia, CEO, YouDecide