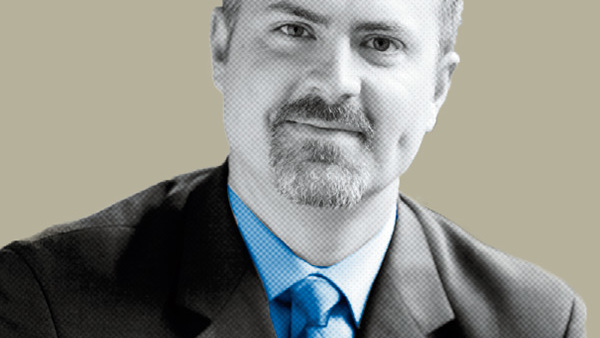 $30 million and counting. That's the amount NFL star J.J. Watt has raised for Hurricane Harvey relief efforts as I write this. By the time you read it, who knows how high that figure may have climbed? After all, when Watt announced the fundraising page with a video on Twitter in late August, his goal was to collect a modest $200,000. Heck, at this point, there have been nearly 200,000 donors.
At a time when it seems Americans can't agree on anything, it's been refreshing to see so many put aside their differences and show that we're still capable of kindness and compassion. For the past few weeks, rather than a steady stream of divisive politics and name-calling, my social media timelines have been filled with rescuers saving animals from flood waters and volunteers unloading trucks full of food and supplies.
There have been plenty of positive stories within our own industry, as well. The Insurance Industry Charitable Foundation (IICF) quickly established the Hurricane Harvey Disaster Relief Fund, raising nearly $80,000 within the first 24 hours.
Related: Hurricane Harvey: Health care indsustry takes action
Humana supported impacted Medicare Advantage members by covering Medicare Parts A and B services and supplemental Part C plan benefits at non-network hospitals and other medical facilities; waiving requirements for primary care physician referrals; providing enrollees with the same cost-sharing they would get at an in-network facility; and removing prescription drug limitations that prevent replacing lost medications.
Aetna allowed affected members to seek emergency care anywhere, to refill prescriptions early, and to access alternate delivery locations or refill prescriptions that were lost, damaged or destroyed. The company also opened its telephonic consultation to everyone impacted—regardless of whether they were members—to help cope with the emotional impact of the event or for assistance finding resources. These are just a couple of examples—there are too many to list here, and the list continues to grow.
Even as Houston began the colossal task of recovery in the wake of Hurricane Harvey, Hurricane Irma unleashed its wrath on Florida. Once again, donations and acts of kindness poured in.
The historic start to this year's hurricane season, coupled with one of the worst wildfire seasons in memory, are a stark reminder of how a changing climate will impact the future. It also spotlights the vital role that insurance plays when disaster strikes—whether in the form of a natural disaster or a cancer diagnosis. And despite the grim realities, it's been nice to see that Americans still come together when things get tough.