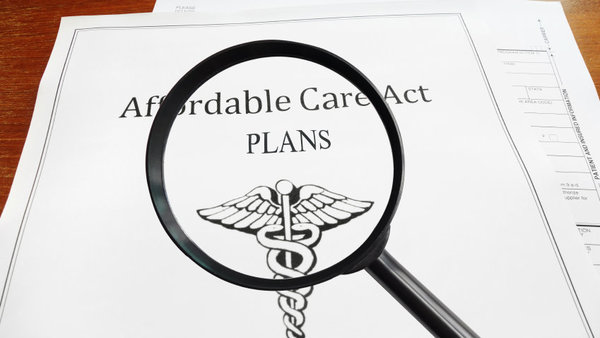 If the Affordable Care Act (ACA) has created extra anxiety for your organization or your clients over the last seven years, you're not alone. When regulations were first signed into law in March 2010, they represented a significant change to the U.S. health care system not seen since the introduction of Medicare and Medicaid. New provisions meant new requirements — namely the mandate requiring employers to file employee health care data with the IRS. Meeting these reporting obligations placed greater pressure than ever on employers, with the threat of penalties for non-compliance looming ahead.
On November 9, 2016, the nation woke to the results of the Presidential election and many employers immediately anticipated an ACA shakeup. President Trump was clear in his stance and message: ACA repeal and replacement were top priority for the new administration.
With any change in legislation, moving a gigantic bureaucracy is equivalent to steering a battleship: course corrections don't happen quickly. And the ACA was no different. It was clear that a transformation would not happen overnight. For more than eight months, the discussion around ACA waged on, leaving employers on the edge of their seats ; many hoping that filing employee health care data with the IRS would become null and void.
But when news broke that a pared-down ACA repeal bill failed to pass the Senate, it signaled the continuation of the ACA as the law of the land for the foreseeable future. While executive actions continue, employers must remain compliant with all ACA employee health coverage and annual notification and information reporting obligations. It's business as usual.
Here's a look at three key areas for employers to review to ensure ACA compliance while heading into open enrollment and 2018 filing deadlines.
Is your organization considered an applicable large employer (ALE)?
Remember, an employer with a minimum of 50 full-time employees (including full-time equivalent employees) during the prior year is considered an applicable large employer and is required to offer health care coverage to full-time employees. If you're an organization with less than 50 full-time employees that relies on part-time workers, pay close attention to this threshold. And if you need help differentiating between a full-time and full-time equivalent employee, the IRS provides this great resource.
It's highly likely that you'll experience turnover during a given year. That's why it's crucial that you keep accurate employment records and have access to data on the time your variable-hour employees work. If you're tracking this information manually, you're taking a big risk. Hopefully, you've taken the necessary steps to mitigate this risk by utilizing a time and attendance system; but if not, it's critical that you seek a solution to eliminate this administrative and potentially expensive compliance burden. And if your provider offers reporting capabilities that help measure ACA eligibility tracking, you'll gain even more peace of mind.
Are your health benefit plans considered affordable?
One main provision of the ACA is that applicable large employers must provide affordable health care coverage to their full-time employees. But what counts as affordable coverage?
Employers should measure affordability based on one of the following three IRS safe harbor methods:
W-2: If the employee is charged no more than 9.66 percent of current year wages per Box 1 of their W-2

Rate of Pay: If the employee is charged no more than 9.66 percent of their monthly rate of pay at the start of the coverage period

Federal Poverty Level: If the employee is charged no more than 9.66 percent of the most recently published mainland FPL for a household of one
Are You confident in your ACA compliance partner?
ACA compliance should be a top priority for your HR department, especially during open enrollment season and 2018 filing deadlines. If you dropped your ACA provider in anticipation of a repeal or aren't confident in your provider's ability to help you stay compliant, now's the time to find a partner who has an established history of ACA success. Feeling the time crunch, but aren't sure where to turn? Here are some things you need to consider:
Delays, extensions and new requirements have caused confusion for many employers. Because of the constant change, don't underestimate the importance of partnering with an expert to manage the regulations. Identify a provider that understands the complexities of the law and provides a dedicated team of ACA experts to ensure data is correctly applied to required forms. A good compliance partner is one that consolidates data needed for filing, keeps abreast of changes in the law and the effect it has on clients, and actively guides clients through the implementation of ACA reporting and filing.

ACA compliance hinges on accurate employee data, so make sure you understand your provider's process for capturing and tracking this information. Using disparate systems to capture and track data could create errors and make reporting very time consuming.

Employee eligibility can change at the drop of a hat, and if you fail to offer coverage to an eligible employee, you risk penalty for failure to meet coverage requirements. Look for a provider with an ACA tool that tracks hours and closely monitors monthly eligibility to determine which employees should be offered benefits.
The latest news surrounding the ACA should serve as a wake-up call for any employer that put reporting requirements on the back burner. Reporting requirements are mandatory, and the longer you wait to act, the more risk you assume.